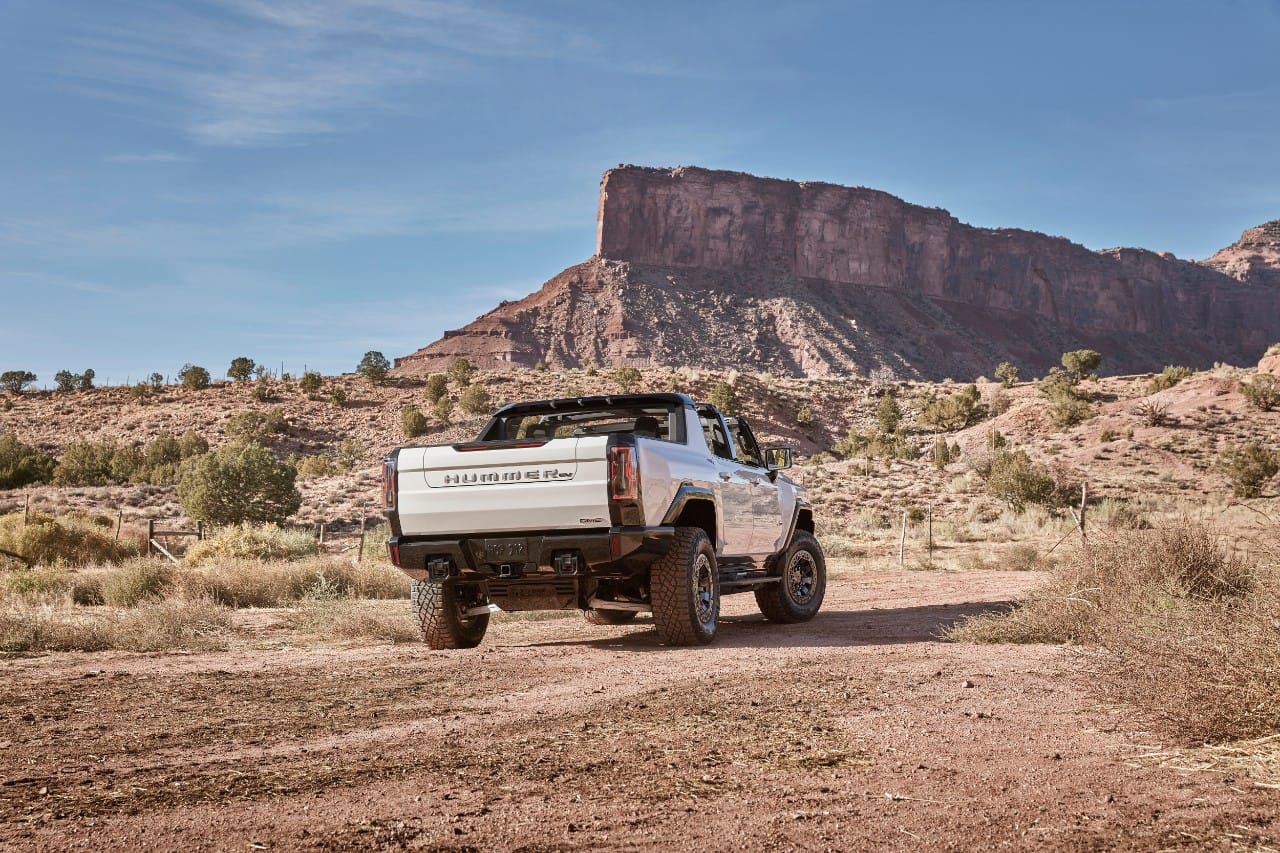 The Hummer has gradually transitioned from a gas guzzling sport utility vehicle into an electric vehicle that will play a part in saving the planet. The first Hummer H1 arrived in 1992. GM went on to stop production of the Hummer in 2010 only to bring it back in a new and improved version. The latest edition of the Hummer will be an EV, arriving a full decade after the original Hummer was discontinued. The new Hummer brings the best of both worlds as it is electric, spacious and powerful.
Electric Hummer Power
The new Hummer will be available both as a pickup truck and as a sport utility vehicle. The pickup will have upwards of 1,000 horses of power provided by three motors, each of which is electric. The vehicle has an impressive 250 miles per charge. Furthermore, this massive vehicle is quick off the line, hitting 60 miles per hour in a mere three seconds.
Modern Style
The Hummer maintains its signature good looks. The new Hummer features removable roof panels, sharp angles and a rugged aesthetic with mass appeal. This is one of the most visually striking vehicles on the road.
Cutting-Edge Technology
The new Hummer has an optional adjustable air suspension. There is also a 4-weheel steering technology that empowers the vehicle to move sideways/diagonally during those challenging off-road situations. The vehicle also features a 13.4 inch infotainment display, a semi-autonomous driving mode and a power tonneau cover to boot.
Spacious and Comfortable
The Hummer is known as one of the more spacious and comfortable vehicles on the market. This tradition holds true with the new Hummer EV. The pickup truck version features an expansive 5-foot long bed. Complete with comfy seating and soft interior materials, the new Hummer is fit for a king or a queen. If you want the wind to flow through your air, simply remove the Hummer's roof panels and enjoy the breeze.
Safety First
If you are involved in an accident while driving the new EV Hummer, you should emerge without injury. The Hummer is built to take a beating and continue driving with minimal, if any, reduction in performance. Aside from its formidable build, the Hummer's safety features also include a semi-autonomous Autopilot feature, the GM Super Cruise system, standard automated emergency braking, a semi-autonomous driving mode and a lane departure warning system complete with lane-keeping assist.
Phone Mounts for the Electric Hummer
When you're on the go, it's important to keep your cellphone safely docked for hands-free use. If you use your phone for maps, music or hands-free calling, a ProClip provides a sturdy and safe mounting platform. ProClip device holders are designed to fit your specific device with or without a case. Simply enter your phone model on our website and enjoy safe, hands-free driving. If you have any questions, give us a call at 1-800-296-3212 or email us at customerservice@proclipusa.com. Let us know that you're interested in a mount for the new electric Hummer and we can notify you as soon as a custom mount is available.