#ItFitsMe Spotlight Series
Welcome to our #ItFitsMe Spotlight Series where we are shining a spotlight on real cars and real owners, showcasing how ProClip fits into their life.
Meet Jon and his 2014 Subaru WRX
Even on a bad day, Jon can hop into his 2014 Subaru Impreza WRX, go for a cruise and let it all fade away. In the five years and 75,000 miles that he's owned it, he's ditched the OEM engine in favor of bigger and better things. He has added FP Black Turbo, overhauled the transmission to the STi 6-speed transmission and more. With E85 Flex Fuel and 30 pounds of boost, Jon's WRX is making about 550 horsepower. The eye-popping Subaru blue, white rims and carefully crafted looks makes Jon's WRX a head-turner.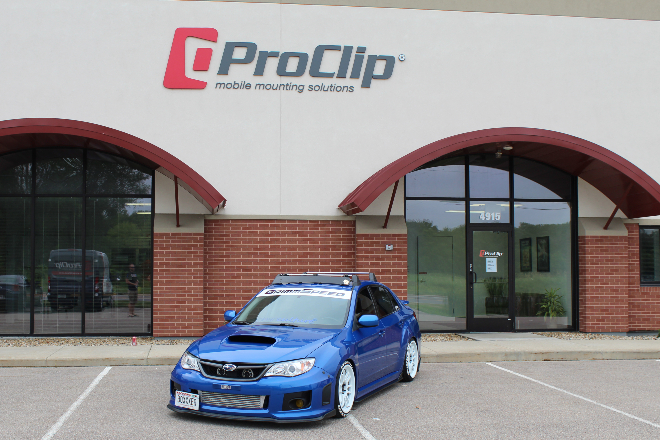 Cobb Tuning Accessport Mounted with ProClip
The Cobb Tuning Accessport helps Jon monitor everything on his car, from injector duty cycle to ethanol content. It's important for him to have the Accessport easily viewable and accessible. The mount that came with it just wasn't cutting it, and that's when he found ProClip. His ProClip mount helps keep his Cobb Tuning Accessport within an arms-reach at all times. The easy installation and perfect positioning have him ready to get another ProClip mount for his phone as well.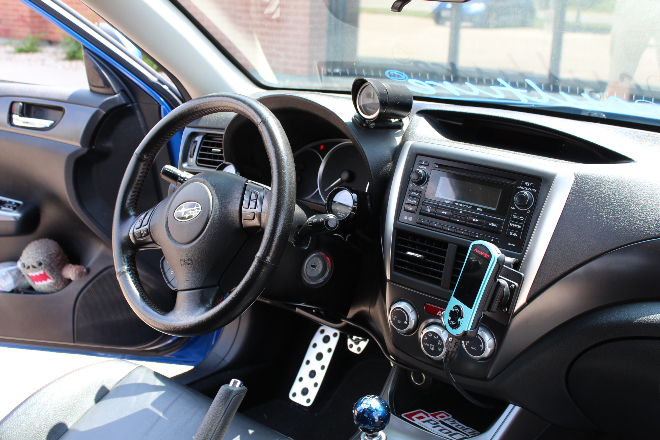 How Does ProClip Fit You?
Whether you're like Jon and carefully watch over your vehicle's performance or you rely on your car to simply get you from A to B, there's a ProClip for you. We specialize in creating custom dashboard mounts to dock the latest devices from smartphones and tablets to performance devices like the Cobb Tuning Accessport or air suspension controllers. Get started by finding the right mount for your vehicle.
Are you nearby Madison, WI and want us to spotlight your car? Shoot us an email at customerservice@proclipusa.com and tell us what makes your car special and how ProClip fits for you!