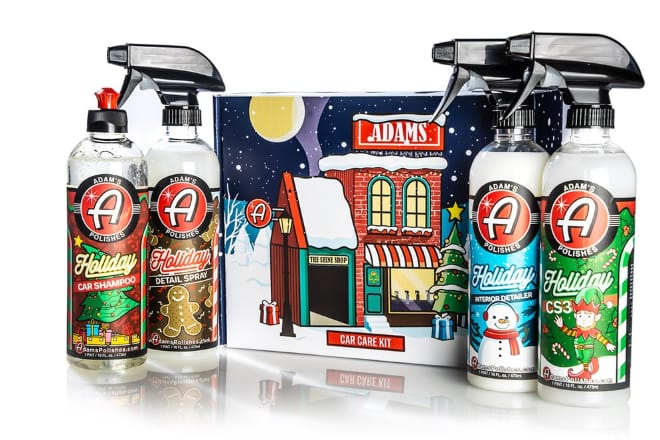 Have a gearhead on your holiday shopping list this year? While you might think shopping is easy, you should also be aware of how particular car enthusiasts can be about what goes into and out of their car. So if you're purchasing any car-related gifts, make sure to proceed with caution. We've put together this list of some great gift ideas that any car lover will appreciate:
7 Gift Ideas for the Car Enthusiast
1. A Magazine Subscription
From Road & Track to Car & Driver, there are a bevy of great resources out there for car enthusiasts to consume on a regular basis. An annual subscription to one of these publications can both engage and entertain the car lover in your life for the entire year.
2. Driving Gloves
Even if the car enthusiast in your life isn't regularly heading out to the track, a pair of racing gloves can make for a neat keepsake. Good racing gloves, such as those from Riparo or a nice leather pair, look great and are comfortable to boot. They're designed to fit securely and help drivers grip the steering wheel in style.
3. A Great Car Movie
From any of the adrenaline-pumping films in The Fast & the Furious series to the more recent Ford v. Ferrari, there's no shortage of great car movies to serve as a stocking stuffer for the enthusiast on your list.
4. A Trip to the Track
If the car lover on your list loves to watch the race as much as they like to drive, then a trip to your local Motor Speedway to watch NASCAR or other professional races makes for a great gift. If you're really looking to make your loved one's holiday special, consider gifting an entire racing experience. In Las Vegas, the Cloud 9 experience will allow an enthusiast to drive laps in the supercar of their choice around the Las Vegas Speedway.
5. A Car Cleaning Kit
The car enthusiast on your list likely takes meticulous care of their vehicles, so a car care cleaning kit makes for a nice gift basket. Include things like auto wash, microfiber towels, detail spray and more accessories to keep a vehicle looking great.
6. A Personalized Keychain
Looking for something small to round out the items for the car lover on your list? Consider a personalized keychain. Sometimes it's the little details that can make a big difference, and a leather keychain stamped with the recipient's name or the model of their vehicle can make for a practical and memorable gift.
7. A Wireless Charging Phone Mount
Our smartphones go where ever we go. And, not to mention, they are not cheap. So it only makes sense to keep them charged and securely mounted in the car during travel. Prevent the dreaded scratches from tossing the phone into the cup holder or from it flying to the floorboards. There are many charging phone mounts out there. Keep in mind quality when giving your gift. A cheap phone mounted will seem good in theory but quickly find itself in trash.