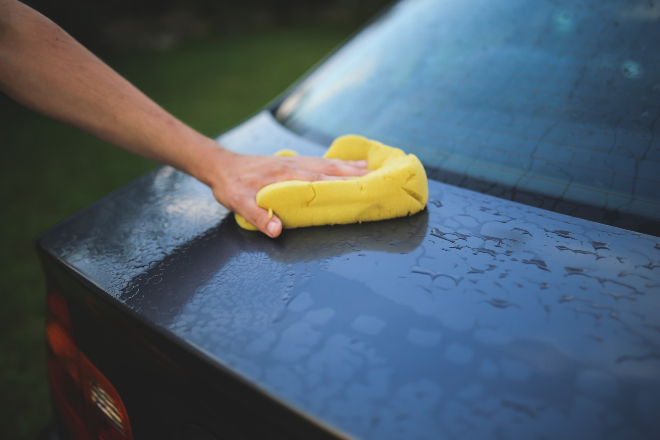 Top 5 Car Cleaning Tips
After a long winter full of snow and ice, your daily driver has probably taken quite the beating with salt and slush. Whether you're a beginner or expert in car care, these top car cleaning tips can help.
1: Know the Art of Washing
There are plenty of washing intricacies to know. If you know the basics, though, you're in good shape. You should always wash the car, first, with clean water. Then, use the car wash solution. Never use household detergents. Start from the roof, working down the sides. Work from front to rear. Also, check out the Chemical Guys YouTube channel. They've got plenty of tips for applying cleaning solutions.
2: Give it a Good Wax Job
Rinse the car before waxing it, letting it dry. When you're applying your wax, follow its manufacturer's instructions closely. Apply the wax in straight lines, not circles. Let the wax dry, polish it off and you're golden. As a pro-tip: Use a microfiber cloth for polishing. The Adam's Polishes YouTube channel is your best friend, when it comes to waxing.
3: Finish the Mirror with Synthetic Wax
If you want to clean every aspect of your ride, you can't skip the mirrors. Some drivers love carnauba wax—which produces a warm shine. Others prefer synthetic polymer waxes, as they create a wet-gloss look. It's easy to apply, swirl and wipe off. Then, you're good to go.
4: Dust Before Shampooing
As for the interior, it's a good idea to start at the surface. Dust your car before you clean it. Vacuum the dash, headliner, console and door panels. Then, clean the nooks and crannies. Once you've swept the dust from any cracks, you can shampoo the carpet.
5: Use a Leather Cleaning Kit
If your car has leather upholstery, use a leather cleaning kit. These kits can be kept inside your vehicle at all times, keeping you in control if a spill, scratch or smudge occurs. When it comes to leather, an immediate response is necessary to preserve an interior's integrity.
Have any tips for keeping your car looking fresh all year long? Tell us about them in the comments!