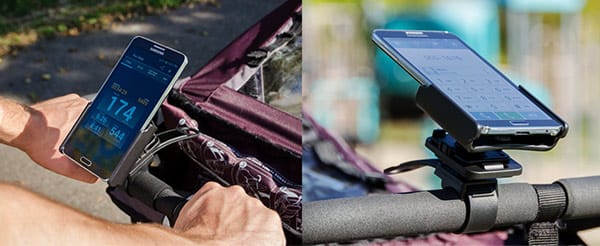 The life of a parent can be a little hectic at times, especially when you are trying to find time to exercise. Taking your children with you on a run can be a great way to keep them entertained while you get your exercise in. Strollers can be great for storing the diaper bag and snacks, but what if you need to access your phone during your workout? We have a solution for keeping your phone in a safe place that's always within reach.
Stroller Phone Holder and Mount

Our phone holders mount easily and quickly to the handlebars of your stroller with our adjustable strap mount. The first step is picking a phone holder that is custom designed to fit your mobile device. Then you attach our adjustable strap mount to your stroller handlebars and you are ready to run! Perhaps you need to run some errands after your morning workout, not a problem! Just take the strap mount off the stroller and attach it to your shopping cart!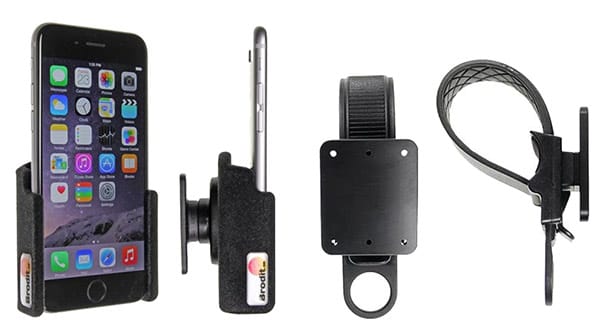 5 Fitness Apps for Parents

Once you securely mount your phone to your stroller where it is visible and accessible, you can take advantage of these great fitness apps.
Charity Miles

How does spending time with the kids, getting a workout in AND giving back to charity, sound? Talk about a productive day! That's all possible with the Charity Miles app. All you have to do is open up the app, choose a charity and hit the streets! You can earn money for walking, running and even biking! This app was named best overall app by Women's Running Magazine and Men's fitness magazine's Game Changer of the Year Winner of the SXSW People's Choice Award.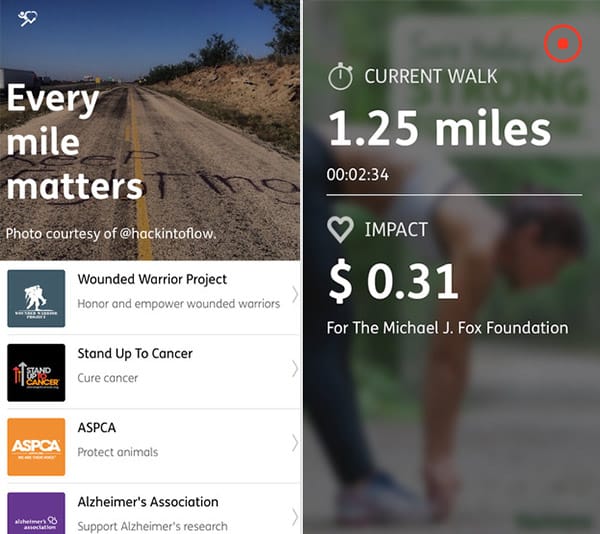 Couch to 5K (C25K)

Are you looking to get back in shape but need some help getting back into the running routine? The Couch to 5K app might be what you need. This app offers an easy program to help you get from the couch to running a 5k in eight weeks! During your runs the app will tell you when to alternate between walking and running, helping you build up your strength and endurance. You will work out three times a week, each run being between 30 to 40 minutes long.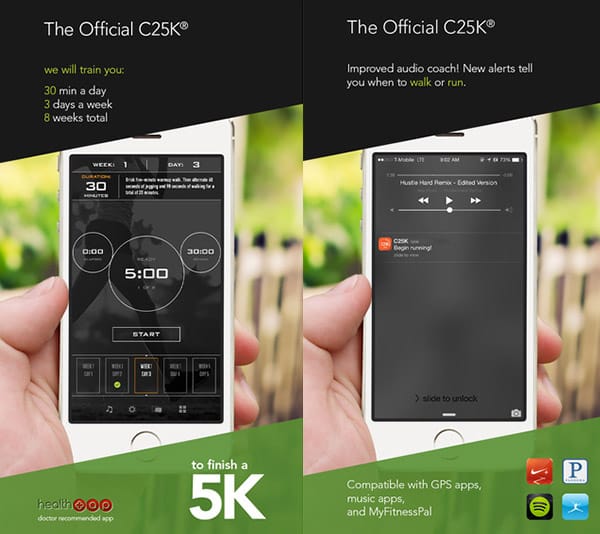 MapMyRun

Perhaps you've gotten back into your workout routine, but you don't want to lose your momentum. MapMyRun is a great app to help you keep track of your progress. With this app you can map all of your routes, track your activities, log your food and share your success with your friends! It's a great way to keep yourself motivated.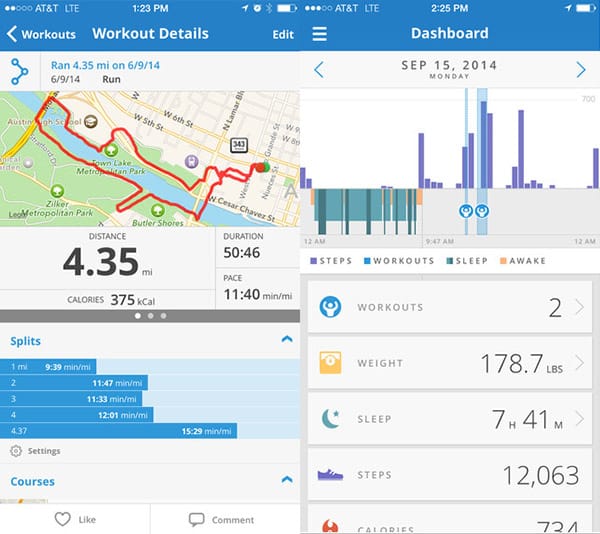 Zombies, Run!

Do you love taking the kids out in the stroller but are now getting a little bored with running? Try spicing up your work out with Zombies, Run! This app places you in post-apocalyptic zombie invested world. With each run you are given a mission to help keep one of humanity's last remaining outposts safe. But watch out for the zombies! Every time they get close to you, you have to run faster. This app is a great way to make exercise fun. There are over 200 missions to complete, you can track your runs and your progress, and join over one million players who are already enjoying this fitness game.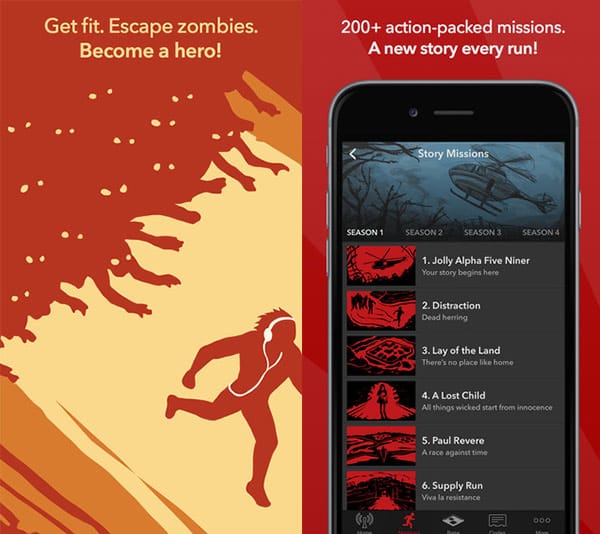 Strava

If you are looking to take running to the next level, then the Strava running app is for you. This apps lets you track your running with GPS, join challenges, and share your photos from your runs on social media. Strava also allows you to analyze and compare your running data against yourself, friends and pros.