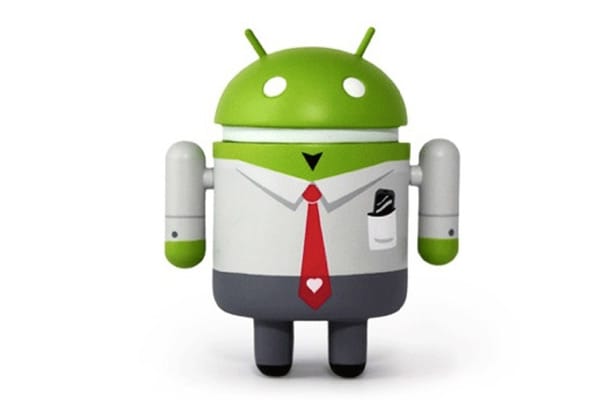 (via CIO)
Employers have had to address the widespread issue of mobile device usage in the workplace for several years now. A common approach for most companies is a hardware-based policy approach: Bring your own device (BYOD) and choose your own device (CYOD). Instead of focusing on the device, Google has taken a new approach to issues posed by employees' use of mobile devices in the workplace. Android for Work is a software-based solution that, if successful, could solve the business dilemma and lead to more Android sales.
The Problems Posed by Mobile Devices
For employers, letting employees use a mobile device poses significant logistical and legal issues. Separating work and personal phone calls and emails can be difficult, and it's almost impossible to make sure employees aren't using a social media app while at work. Legally, employers face several potential issues:
Sensitive data may be compromised if a device is lost
Employers might not be allowed to wipe a personally owned device clean
An employee might not have to replace a device that's broken
While BYOD and CYOD policies attempt to address these issues, they often fall short. Why? They are focused on the device, which is the source of all the potential problems.
Google's Solution to Mobile Devices in the Workplace
Google's solution, Android for Work, doesn't address the hardware device itself. Instead, it changes the device's virtual environment. By creating two separate digital realms, Android for Work is able to clearly separate work from play.
Android for work separates business apps from personal ones, thus distinguishing between work-related use and personal use of the device. Personal apps can be disabled at work, and data stored by business apps can be managed by the company. IT admins can access and update data stored in business apps, but they don't have permissions for personal apps. If an employee leaves a company, the data in the business apps can be deleted without affecting pictures and text messages stored in the personal ones.
Android for Work Could Help Android Sales
If Android for Work is successful, it could be attractive to many businesses. In fact, more than 19,000 companies and organizations are already either using or testing Android for Work already. As this solution to mobile device usage in the workplace is refined and adopted, Android for Work will only be good news for Android sales.