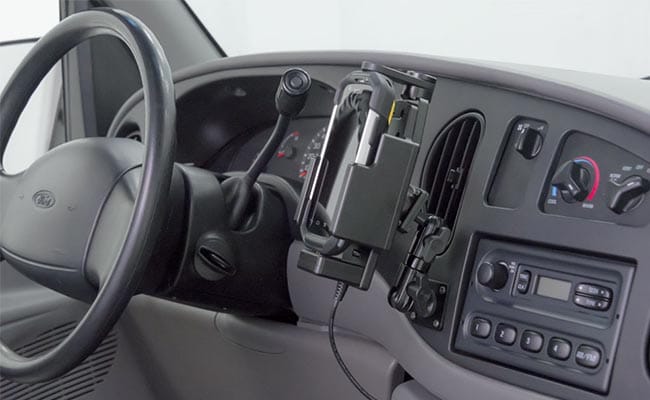 Do you have a rugged device or a tablet that you need to mount, but you can't find a sturdy mounting solution? Look no further! At ProClip, we specialize in creation custom mounting solutions for a large variety of devices, especially devices that need extra support. We offer a great selection of pedestal mounts that can be used for personal or professional use.
We have over 30 years of experience creating high-quality mobile device holders and mounts. Our innovative designs improve worker safety and productivity by keeping mobile computing devices secure, fully charged and within easy reach. Whether it's a smartphone, tablet, barcode scanner, mobile printer, two-way radio or other mobile computing device, ProClip USA has a mobile mounting solution to meet your specific requirements.
Standard Duty Pedestal Mounts
We offer two options for our standard duty pedestal mounts; both are made from high strength aluminum and high-grade plastics. Both standard duty pedestal mounts have a wing nut that allows for 360 degrees turning as well as tilting. Like all of our vehicle mounts, they are quick and easy to attach using the universal AMPS and VESA hole pattern for mounting. Below are our two versions of the Standard Duty Pedestal Mount.
If you are looking to learn more about these products, check out the video below.