Happy Valentine's Day! If you forgot, don't worry; you still have time to run to the store on the way home from work and pick up a bouquet of flowers, box of chocolates, or sappy card for that special someone.
But how about a Valentine's Day gift to yourself? Today only, take 10% off your entire order on proclipusa.com AND enter to win a free ProClip Solution on our Facebook page!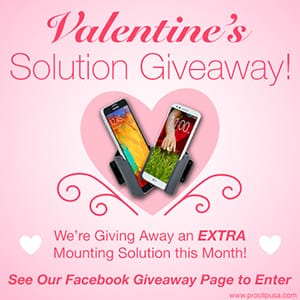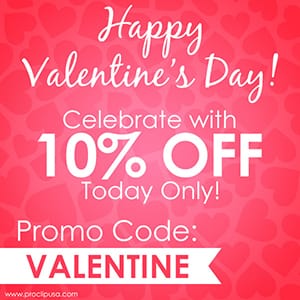 Promo code expires midnight, February 14, 2014. Discount does not apply to taxes or shipping costs, is not valid on previously fulfilled or shipped orders and cannot be combined with any other offer. Discount does not apply to dealers, resellers or corporate accounts.
Entrants must complete form by 4pm central time on February 14, 2014 to be included in the drawing. Winner will receive a free mount and/or holder up to an $85 product value.