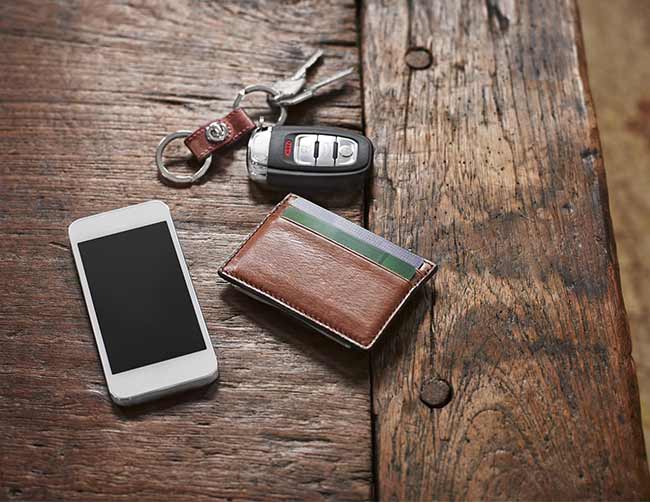 In 2016, we benefit from on-location reporting, push notifications, SMS and real-time mobile options. Sure, your phone might be locked down, but is your car? Sometimes, baseline security features won't cut it. If you're a frequent traveler, a mall warrior or cross-town adventurer, you could use a little digital fortification.
Check out our lineup of the industry's best mobile apps to boost your car's security. Whether you're a city dweller or suburbanite, you'll find something useful in them.
Security App #1: Car Locator
Car Locator records your vehicle's location, tracks it and sends you a beacon. While simple, Car Locator is incredibly useful for determining—with pinpoint accuracy—your vehicle's location in crowded parking lots. Additionally, its acute location tracking is useful for bolstering your handle on your vehicle's location to benefit dark walks. Sometimes, vehicle security starts with the driver.
Security App #2: CarLock
CarLock is an advanced, smartphone-based security system consisting of three components. CarLock's OBD device, once plugged into your vehicle, corresponds to your on-device prompts. You can upload important vehicle data to the CarLock Cloud, record your vehicle's status, track your vehicle anywhere and get instant notifications. It similarly incorporates anti-theft notifications, which can directly cut back your anti-theft insurance bills.
Security App #3:
iWrecked
Vehicle security needn't be exclusive to anti-theft. iWrecked streamlines information gathering services for any automobile collision you might experience. By entering your vehicle's information, iWrecked streamlines the insurance gathering, information gathering, and repair process. iWrecked additionally utilizes your device's GPS services to navigate you to taxis, towing companies, and nearby police stations. It additionally has in-app emergency dialing to support a quick, safe collision follow-up.
Security App #4:
Trapster
Useful for navigation around accidents, dangerous areas, construction and even traffic jams, Trapster is a one-size-fits-all mobile app for day-to-day drivers. Protect yourself, your family and your vehicle without ever stepping foot outside the cabin, and successfully navigate around dangerous areas with Trapster's specialized "confidence level" features. Every road condition, area, and traffic spot is rated via the app's real-time features, giving you a heads up during spotty situations while validating safe alternatives. While also used to avoid speed traps, Trapster's best features are provided through its advanced safety protocols.
Always be careful when using beacon technology and location-based services. Remember: A moving vehicle is never safe. If possible, equip a car phone holder to streamline your onboard security app uses. Car phone mounts are incredibly useful, and they can safeguard your travels while relaying important real-time information.