Samsung has made some huge strides as of late, especially with the success of the Galaxy S3 and Note 2 and heavily pushed teasers for the big Galaxy S4 release tomorrow. Their new enterprise program SAFE (Samsung for Enterprise) has been another big push into the mobile business market.
This leads us to ask, will Samsung take over and leave all other mobile providers in the dust?
Samsung KNOX
In February, Samsung announced a new feature of the SAFE program called Samsung Knox, which allows users to divide the use of their phone in half: one half for personal and one half for work.
Employers and their IT departments can control the work side of the phone and put restrictions on things like app downloads. The user can then load their personal side with all the apps and features they want. The end result is only having to carry one phone for personal and business without having to make sacrifices between employer restrictions and personal desires.
Here is an image of the concept from Samsung's site.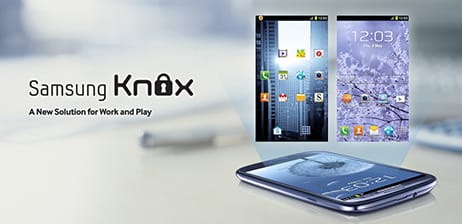 American Airlines Chooses Samsung Tablets
It was recently announced that American Airlines passed up Apple and bought 17,000 Samsung tablets to be used by flight attendants. According to an interview between Business Insider and Samsung's director of operations technology, Lisa Canada, the SAFE program played a large role in American Airline's decision. Canada says:
"We felt that Samsung's tablets were best suited to our enterprise environment, plus we were able to make customizations to fit our needs."
The Big Galaxy S4 Launch Tomorrow
Samsung will be revealing their newest smartphone, the Galaxy S4, tomorrow in Time Square. As with most new phone releases, there have been many leaked photos and rumors about the S4 specs.
Based on the reports, we can probably expect to see these so-called "futuristic" Galaxy S4 features.
Eye-tracking technology
Touch-less gestures
Visa credit card payments with NFC
Wireless Qi charging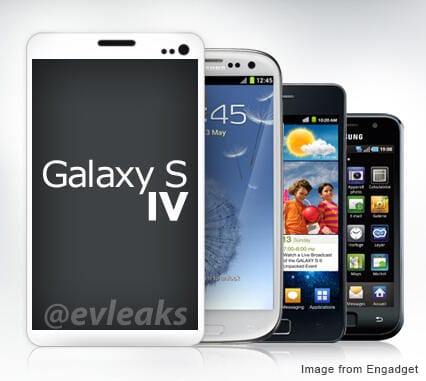 You can check out some more rumors about the S4 screen size (5 inches?) and design on Business Insider. We'll have to wait until tomorrow to see the actual specs, but until then, check out these Samsung teaser videos.