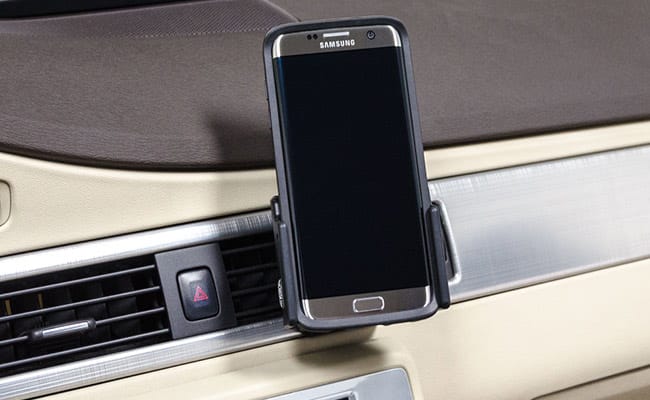 Are you looking to get a new smartphone? Unless you are a loyal Apple fan, you can't go wrong with the Samsung Galaxy S7 Edge. The S7 Edge received great reviews, specifically for its great design, camera, battery life and water resistance. If you want a smartphone that can offer you all the bells and whistles, this is the phone for you.
Adjustable Phone Holder for the Galaxy S7 Edge
Every great phone deserves a great car phone mount. That's why we offer the best adjustable phone holder for the S7 Edge. All of our holders are designed to provide the perfect fit and are made from the highest quality materials. They are quick and easy to install and are guaranteed to earn you a compliment from your passengers.
Our universal adjustable holders work perfectly with phones that are used with a case. The ProClip Adjustable Holder you pick will depend on the size of your phone case. Below are the top two phone cases for the Galaxy S7 Edge and our adjustable holders for small to medium cases that work best with them.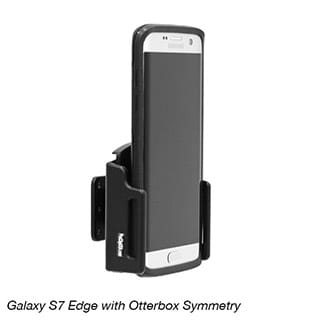 The Otterbox Symmetry case for the Galaxy S7 Edge is the perfect blend of style and protection. It will protect your device from accidental drops and keep it free from scratches. It is available in six color options.
---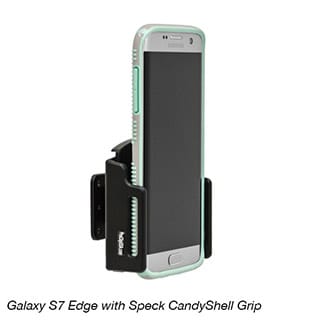 If you're looking for a case that doesn't take away for the Galaxy S7 Edge's slim design, the Speck CandyShell Grip case might be what you're looking for. The CandyShell case might seem dainty, but don't let the slim design fool you. This case has earned military-grade drop protection and is available in four different color options.
If you prefer to not use a phone case with the S7 Edge, we still have a mounting option for you. We offer custom phone holders for the Samsung Galaxy S7 Edge in charging and non-charging phone mount options.
You will want to make sure to select a dashboard mount to go with your phone holder. We offer a two-part mounting solution that provides our customers with the sturdiest mounting solution on the market. Our dashboard mounts are designed to fit the specific dimensions of your vehicle's dashboard and can easily be installed in just a few minutes!