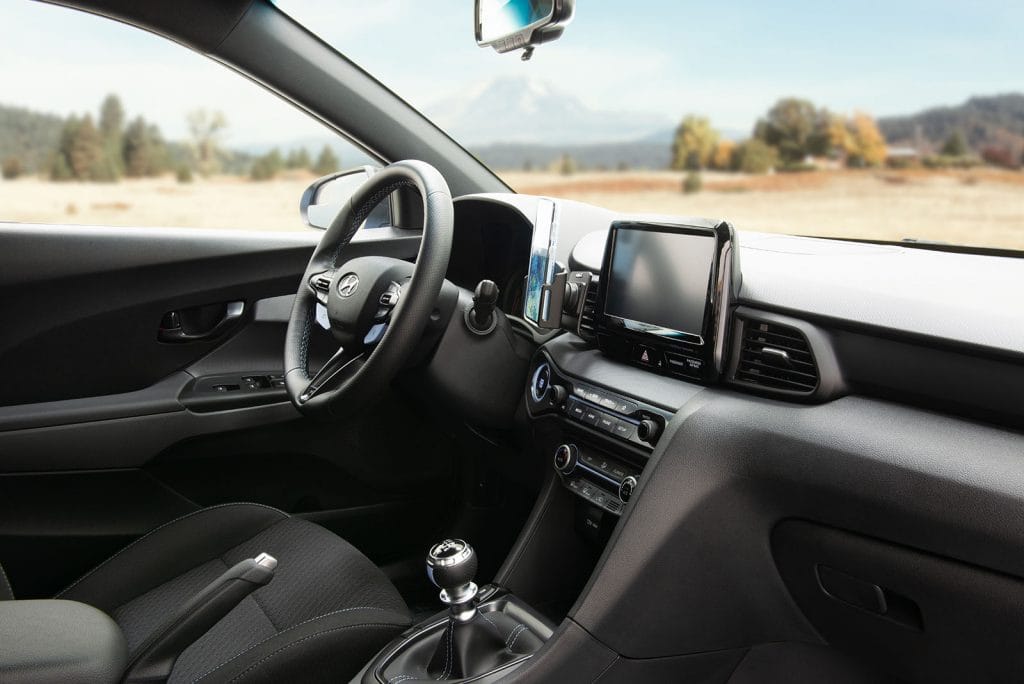 The Hyundai Veloster continues to be one of the most fun new vehicles to drive. With a bold design, affordable price and manual transmission, the Veloster is a great compact for anyone who loves hitting the open road. Whether you're going for a joy ride or a road trip, getting there safely is always important. Make sure you stay safe with a quality phone mount that allows for safe and hands-free GPS navigation, phone calls and more.
The Best Phone Mount for the Hyundai Veloster
ProClip USA offers a custom-made phone mount that is designed specifically to fit the 2019-2020 Hyundai Veloster. The ProClip Center Dash Mount attaches to the vent next to the infotainment screen and does not block the vent, allowing air to flow freely. Using the seams of the vent, the mount simply snaps into place for a solid and secure mounting platform for a ProClip device holder. Made from high-quality ABS plastic, ProClip mounts look like they belong on your Veloster.
Hands-Free Cellphone Mounts from ProClip
Once you have your ProClip vehicle mount installed on your car, you can attach your device holder. ProClip device holders are designed to fit your specific device with or without a case. Simply enter your phone model on our website and enjoy safe, hands-free driving. If you have any questions, give us a call at 1-800-296-3212 or email us at customerservice@proclipusa.com.