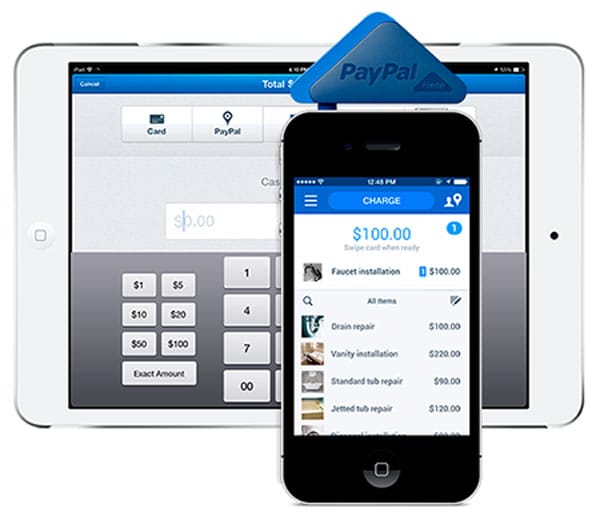 PayPal will soon have to survive on its own in the Wild West of the internet. As EBay prepares to spin the online banking platform off as its own entity in 2015, PayPal is looking toward another Silicon-Valley behemoth to help it succeed. The company's executives are banking on Google's Android L to help them during PayPal's first year on its own.
Android L: Driving The Next Generation of devices
Android L is Google's next Android OS update and will be released on November 1. Expected to be released as Lemon Meringue, Google is hoping this update will help drive sales of Android devices through the holiday shopping season. So is PayPal.
PayPal Here: Now on Android Tablets
PayPal just recently launched PayPal Here for Android tablets. While the program has long been available for Android phones, this is the first time retailers will be able to process credit cards through PayPal Here on tablets. Now that the app can be used on any Android device, it may become a viable mobile payment processing option for small businesses.
PayPal Here is a payment processing solution for small businesses, like coffee shops, food trucks and artists. Its primary competition comes from Square and Apple Pay. Without adapting to Android tablets, the program would likely fall into obscurity. If the next Android update is as successful as Google hopes, PayPal Here might become a competitive alternative to the two primary payment processing options that small businesses are currently using.
Pinning Their Hopes on Google
PayPal Here is hardly the first company to pin their hopes on Google. Websites, apps and Ecommerce companies all rely on Google everyday. It is difficult to survive on the internet without another's help. Although, there's no formal agreement, PayPal is already showing their reliance on Google. There are worse things than banking on Google's software to be a success.