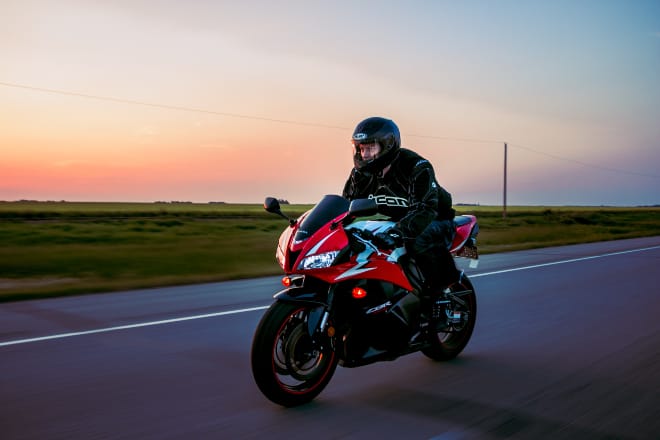 Spring is officially here. It's time to take the top off the Jeep, open up the convertible or at the very least roll the windows down and enjoy the open road. But when you're enjoying your joy-ride down the highway, it is critical to be aware and think of motorcycles.
May is Motorcycle Safety Awareness Month
The National Safety Council reports that motorcycles account for 3% of all registered vehicles in the United States. When 97% of vehicles aren't motorcycles, it's easy for a driver to forget to think about motorcycles. When motorcycles and other vehicles collide, it is often the other (non-motorcycle) driver who violates the motorcyclist's right-of-way.
Sometimes accidents are caused by the driver not seeing the motorcycle and sometimes accidents occur because of distracted driving. It is important to help make our roads a safer place by remembering to think about motorcycles and share the road. Help prevent distracted driving in your car by putting down phones and docking them with a safe and secure mount.
Staying Safe on Your Motorcycle
If you ride a motorcycle, it's important to commit to safe riding practices. While not every state requires a helmet by law, you should always wear one anyways. In addition to wearing a helmet, wearing other protective clothing, staying up-to-date with the rules of the road and always being aware of your surroundings can help prevent fatal injuries. Stay updated with the latest safety information and rider handbooks with helpful resources from the Motorcycle Safety Foundation.