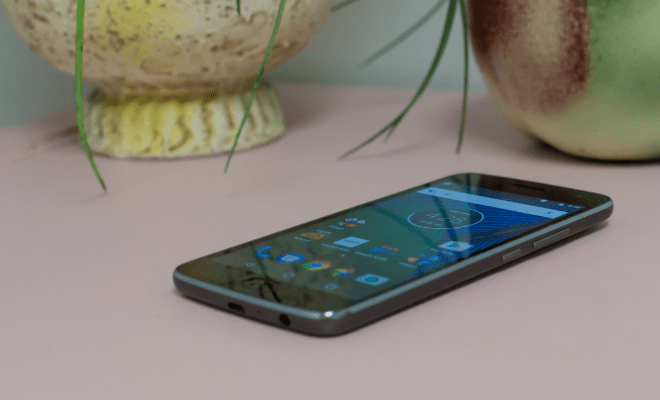 The Moto G5 Plus is here! If you are looking for a low-cost phone with next-level technology, this phone is for you! The Moto G5 comes with a high-grade aluminum exterior, a camera with Dual Autofocus Pixels, all-day battery and a fingerprint reader to unlock the phone. Check out our unboxing video to see more of the Moto G5 Plus features.
Moto G5 Plus Specs
5.2″ Display Screen
Dimensions

Height: 150.2 mm
Width: 74.0 mm
Depth: 7.7 mm to 9.7 mm

Camera Resolution

Front: 5 MP
Rear: 12 MP with Dual Autofocus Pixels

Memory (RAM)
Storage (ROM)

32 GB/64 GB internal, up to 128 GB microSD Card support

Battery

All-day battery (3000 mAh)
TurboPower for up to 6 hours of power in 15 minutes of charging
Moto G5 Plus Reviews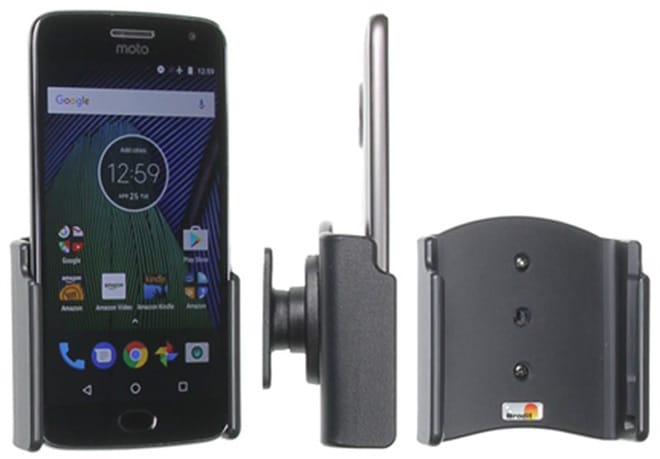 According to The Verge, "you can buy a phone for as little as $229 with a metal build, phenomenal display, great performance, and satisfactory battery life." The Moto G5 Plus is the first phone of the Moto G series that truly combines great Android software with decent hardware. Yes, this phone is not perfect. However, if you are looking to buy a phone less than $300, the Moto G5 Plus is the right choice for you because it is not only cheap, but works well. Although this phone does not have the premium features of other phone brands, for many, the Moto G5 Plus can do everything they need it to do.

Moto G5 Plus Phone Holders
We have a wide selection of car phone holders for Moto G5 Plus. We offer custom and universal adjustable holders.
Our phone holders are constructed out of durable, high-grade ABS plastic, so you will find them to be extremely sturdy and long lasting. We have holders for your phone whether you use a phone case or not, as well as several charging holder options. Find your ProClip phone holder for the Moto G5 Plus today!