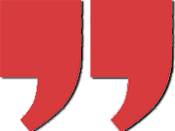 Have you seen these awesome comments from customers in March?
You guys are great!
Got my package today WOW! Awesome Mount and Holder!
Thanks ProClip! — Paul T.

Won't ever use any other holder in our business cars! It is by far the best, most secure, most legal – for on the road driving. Highly recommend one to anyone who drives and has to use a cell phone while on speaker of course! — Shauna E.

Have used ProClip mounts for my iPhone 4, iPad and iPad Mini in three cars, and find them far, far, superior to any other mounts I have used (suction, cup holder or bean bag). Great products and come from Wisconsin! — Michael B.

I own cars, truck, two cycles,and have mounts provided by Proclip for all! I'm trying to figure out now, if I should mount one on my John Deere tractor! — John T.

Pro clip has solved all my travel problems. My GPS and iPhone now stay in place. The mounts are easily installed and conviently located. I have mounts in my every day car and in my corvette. All I need to do is move the devise from one car to the other and I am ready to start the car and be on my way. Thank you Pro Clip USA — Linda O.