Introducing the Ford E-Transit
Known for providing business owners with plenty of cargo capacity, versatility and fuel efficiency, the Ford Transit is one of the most popular commercial vehicles on the road today. Ford has now introduced an all-electric version of their delivery van called the E-Transit.
The Ford E-Transit is slated to hit the roads in 2022 with a 76-kWh battery and an estimated range of 126 miles. While this is a significantly lower range than you are accustomed to on the spec sheet of a Tesla, Ford determined that the average daily mileage of a Transit driver was just 76 miles, providing plenty of wiggle room to charge the E-Transit each night.
The $45,000 price tag is notably higher than the non-electric Transit but is expected to be competitively priced against other electric utility vans like the offerings from Mercedes-Benz. The E-Transit will be available in three different configurations with different roof height and body length.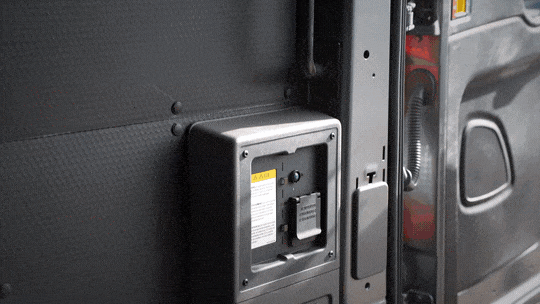 One of the most useful features of the E-Transit allows a mobile power source with 2.4 kW of power to plug in tools and other devices, which can eliminate the need to have an extra generator in the cargo area.
ProClip Mounts for Ford Transit
Whether a mobile scanner, printer, smartphone or tablet, it's important to keep your business tools mounted for safe and convenient use in your fleet of vans. ProClip mounts for Ford Transit can give you the flexibility and usability needed to keep your fleet running smoothly. Email us your needs at enterprisesolutions@proclipusa.com and we can get your fleet the parts you need.