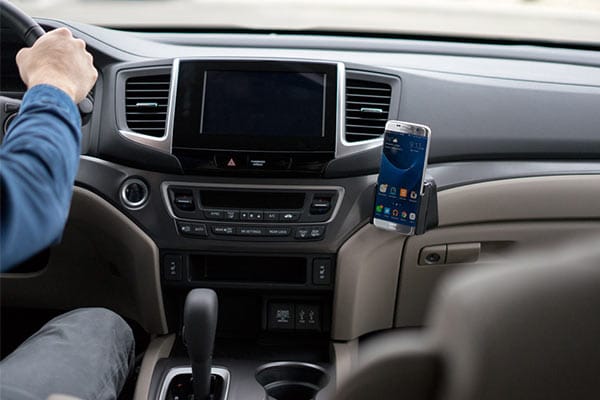 The Honda Pilot is a great vehicle choice for the family. This midsize SUV received a 2016 Best Family Car award from Kelley Blue Book. The Honda Pilot is family-friendly and offers a spacious interior and reliable, safe transportation for its passengers.
If you are using the Honda Pilot to drive your family around, it's important to keep your passengers as safe as possible. A dashboard phone mount can help keep you safe by encouraging you to keep your hands on the wheel and your eyes on the road. ProClip USA specializes in creating custom dashboard phone mounts and holders. Our holders are designed to keep your phone in a convenient and visible place to make using the features of your phone, like a GPS, as simple and safe as possible. Not only will our mounts stop you from having to fumble around for your smartphone, they are built with quality, so you won't have to worry about it falling off your dashboard while you are driving.
Honda Pilot Dashboard Phone Mounts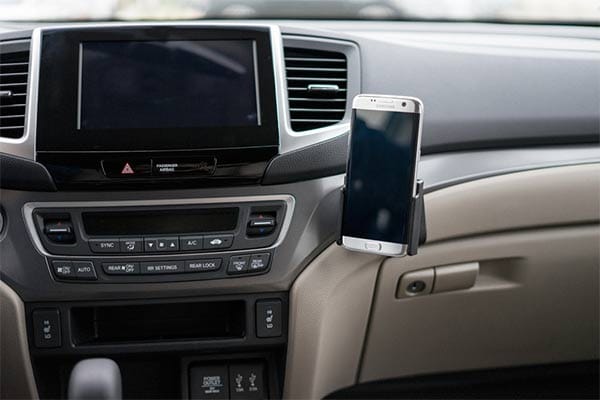 We offer several custom phone mounts for the Honda Pilot that were designed to discreetly blend in with your vehicle's interior. All of our mounts are made from a high grade ABS plastic and do not leave any holes or damage to your dashboard. Our dashboard mounts are quick and easy to install, in fact, the average installation time is two minutes!
We are currently offering Honda Pilot dashboard phone mounts for the models between the years of 2003 to 2016.
Custom and Universal Phone Holders
Our dashboard mounts are part of our two-part mounting solution. After you pick the mount that best fits your Honda Pilot, the next step is to select a phone holder. We provide custom phone holders designed to fit your specific device. We also offer several universal phone holders that work perfectly for phones with a case, or if you have multiple people driving the same vehicle.