Our Galaxy Tab 4 7.0 Giveaway on Facebook has ended and we now have a lucky winner to announce!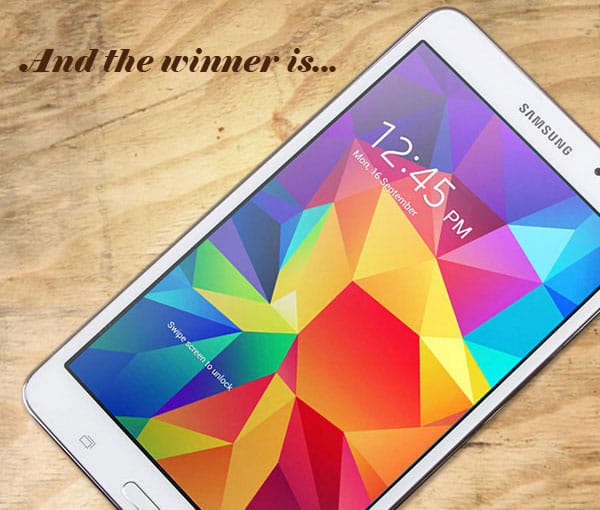 And the Winner Is…
The winner of the Galaxy Tab 4 7.0 is Jamie Hodges!
Congratulations and thank you to everyone who entered!
ProClip Monthly Solution Giveaway
Enter our Solution Giveaway on Facebook. You can enter once a month for the chance to win one of two ProClip mounting solutions given away each month!
Don't miss our next big giveaway! Stay connected with us on Facebook, Twitter and Google+ and subscribe to our blog so you'll never miss out on an opportunity to win great prizes!