We're offering a FREE Smart Phone Rescue Kit with all purchases over $99 placed July 28 – August 1, 2014. No code necessary!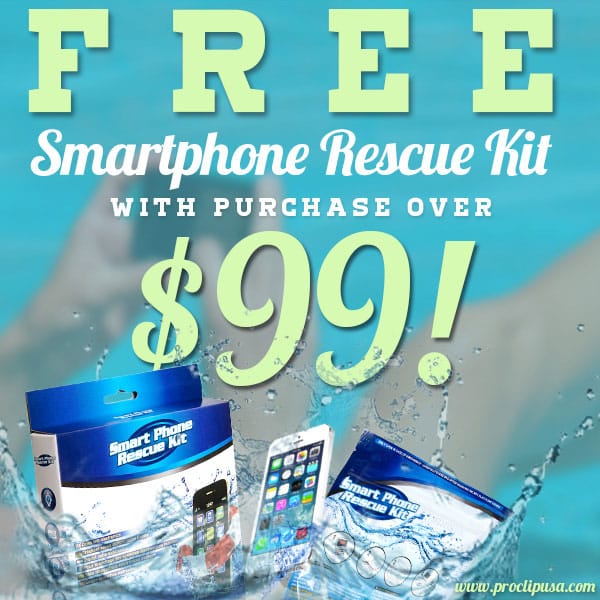 The Wet Cell Phone Emergency Kit
The Smart Phone Rescue Kit is your safety cushion at times when your electronic device has been exposed to water. Suitable for all kinds of gadgets, the Rescue Kit is highly efficient and easy to use. Just place your smartphone in the anti-static bag and let the drying pouch absorb the moisture for at least 24 hours.
Using the Smart Phone Rescue Kit
As soon as possible after your device comes in contact with water, simply
Turn off your smartphone or tablet and dry it with a soft cloth.
Remove the battery and any other smaller parts, and put them all in the emergency rescue bag. The kit will start working immediately.
Wait 24 to 48 hours, depending on the size of the device, before removing it from the bag.
Although every device is different, and it may not always be possible to rescue your device, this wet cell phone emergency kit gives you the best chance of preventing an unfortunate accident from turning into a very costly one.
*Offer expires 11:59pm eastern time August 1, 2014. Limit one free gift per order. Only valid on orders over $99. Shipping, taxes and prior purchases do not qualify toward minimum purchase requirement. Offer not valid on previously fulfilled or shipped orders. Does not apply to dealers, resellers or corporate accounts.