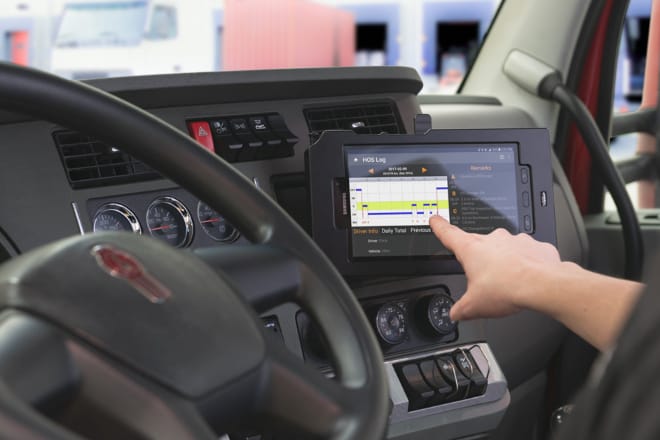 In the last couple of months, there have been some mixed messages coming out of the Federal Motor Carrier Safety Administration. FMCSA Administrator Ray Martinez called for regulatory reform back in August 2018. Then in February and March 2019, claims for and then against changes to hours of service came out of Washington. Find out more about what is really going on when it comes to potential trucking regulation reform.
Use of ELD Data for Regulatory Reform
The big push for reforming trucking regulations started last year after the electronic logging mandate came into full effect. The big data that comes from these ELD records—taken from every driver hauling regional or long haul freight every single day—is a goldmine. This information is key to helping the FMCSA better understand driver behavior in terms of hours of service rules.
Martinez noted, "[The ELD mandate] really put a spotlight on something that hasn't been looked at in over 15 years. The data generated by ELDs highlights areas of current HOS regulations where adjustments or improvements may be needed. Commerce has changed, technology has changed, and your business has changed in that time."
Potential Spring Changes Via Martinez
This data has been instrumental in FMCSA Administrator Martinez's campaign push for regulatory reform. Then in February 2019, according to Overdrive, Martinez "confirmed…that the agency is planning to propose a rule to overhaul hours of service regulations."
This announcement, however, was not supported by legislative actions via the FMCSA. In fact, just a month later, the FMCSA "walked back those comments, saying Martinez didn't mean to imply that a decision had been made about whether to move forward with an HOS proposal."
No New Changes Right Now
So while multiple media reports support that Martines did not confirm a new set of rules, there is the possibility that regulations will change in the future. Hours of service rules are at the forefront of the conversation. If the FMCSA ends up changing regulations and the way that truck drivers handle hours of service rules, your fleet may need new technology. Whether it is a tablet, smartphone, or another mobile device, ProClip USA has the mounting hardware and safety solution for your needs.