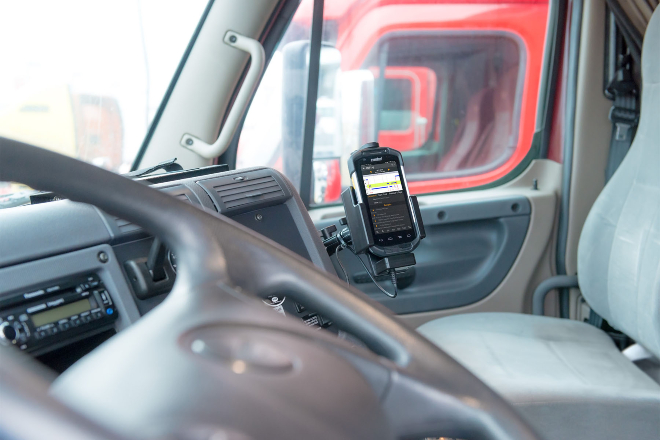 As a fleet manager, you are responsible for choosing and maintaining equipment for your fleet. This includes trucks and trailers, as well as technology including electronic logging devices. Provide your team of drivers with the latest equipment and technology to increase productivity across the fleet with these tips by ProClip USA.
Selecting the Right
ELDs
The first step is choosing the right electronic logging device for your fleet. Select the same ELD system for all of your drivers rather than purchasing each driver a different device. This will help you with updating and troubleshooting your devices more efficiently.
Record Keeping for Fleet Managers
Another instrumental part of your job as a fleet manager is record keeping. You are responsible for maintaining the licensing and registration for all equipment and technology. This is where ELDs excel, by providing fleet managers with vital operating statistics. This includes engine hours, average mileage, fuel data, and driver behavior data. All of this information is beneficial in helping you optimize your fleet's performance.
Maintaining
ELDs

for Fleets

Once you have ELDs installed and operating in your trucks, it is time to maintain these devices. Along with performing system updates as required by your ELD manufacturer, you also need to conduct routine maintenance. Consult with your owner's manual to learn more about calibrating and testing your ELDs on a routine basis to ensure these are working properly.
Protecting
ELDs

Using Mounting Systems

Another way you are able to maintain your electronic logging devices is by utilizing mounting systems. With an ELD mounting system, your drivers will be able to operate their truck safely and securely while using the device. Maintain a safe, hands-free setup with the use of ProClip USA mounting solutions.
Choose
ProClip

USA Mounting Devices for Your Fleet

Hand-tooled and machined in Sweden from the finest quality materials, ProClip products are custom made to fit any handheld device and truck. Along with mounting systems for electronic logging devices, we also design mounts for smartphones and tablets, as well as Android, iOS, and Samsung products.

Contact ProClip USA today at 800-296-3212 to request a quote on ELD mounting systems for your fleet. We work with fleet managers, as well as fleet dispatchers and fleet owners to coordinate the ideal mounting solution.