In the fast-paced environments we work in, our devices are at the heart of everything we do. They power our communication and our productivity.
That's why we're proud to introduce the ModTek System. It revolutionizes the way tablets are protected and used, offering unrivaled durability, convenience, efficiency and compatibility while enabling simultaneous charging up to 100W and data transfer up to 5Gbps on a single USB-C cable.
The ModTek Dock is the heart of the ModTek System. It unlocks the power of USB-C, is designed with operators in mind for easy use, and is built to last through multiple device refreshes without needing to upgrade the Dock or the power supply.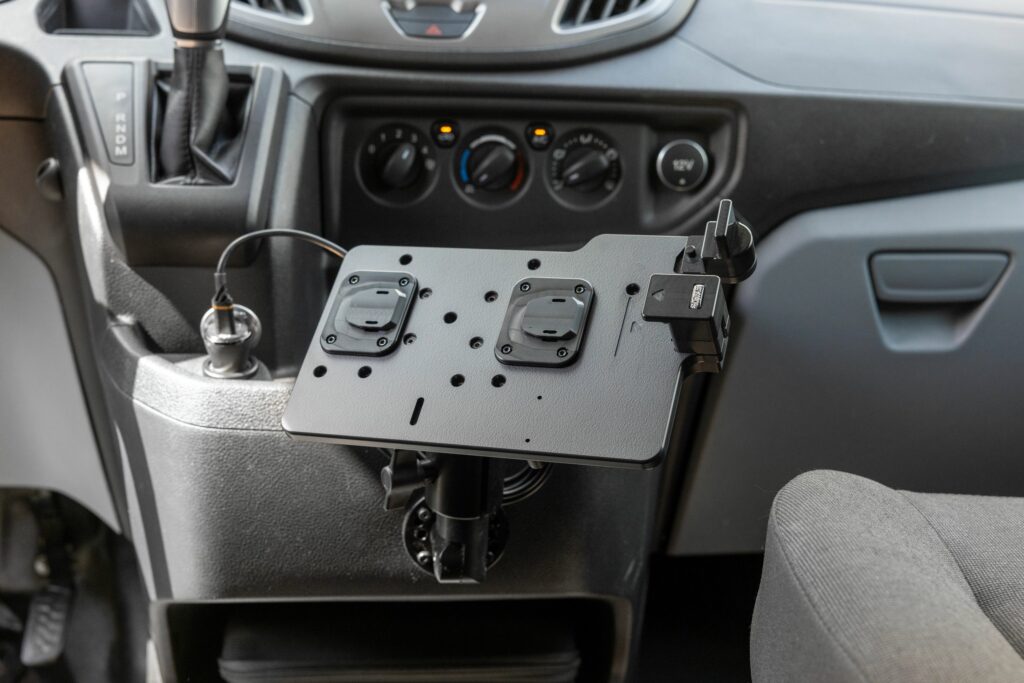 Direct USB-C Connection
Picture a world where you can enjoy the convenience of a direct USB-C connection to the tablet, taking full advantage of USB-C power delivery and high-speed data transfer via a modular USB hub, or simply a splitter cable, whatever fits your use case. This is where the magic happens:
Rapid Charging: The ModTek Dock supports up to 100W of charging power through USB-C. No more worries about running out of battery throughout the workday.
High-Speed Data Transfer: Experience data transfer speeds of up to 5Gbps. It can efficiently transfer HD video and large files quickly and easily.
Reliability: Unlike other mounting systems that rely on easily damaged and less powerful pogo pin connections, the ModTek Dock supports all 24 USB-C contacts and 16 electrical paths for data and power.
One-Handed Docking: Designed for Operators
The ModTek Dock is designed to make your life easier, allowing for simple one-handed docking and undocking that suits users in any industry.
Raised Mounting Points: The raised mounting points on the ModTek Dock perfectly align with the ModTek Hard Case for your tablet, connecting it to the USB-C connector, and helping it lock into place.
Quick Release Dial: The quick release dial makes the docking and undocking process easy. It helps you know when your tablet is securely docked and can be released with just a simple twist.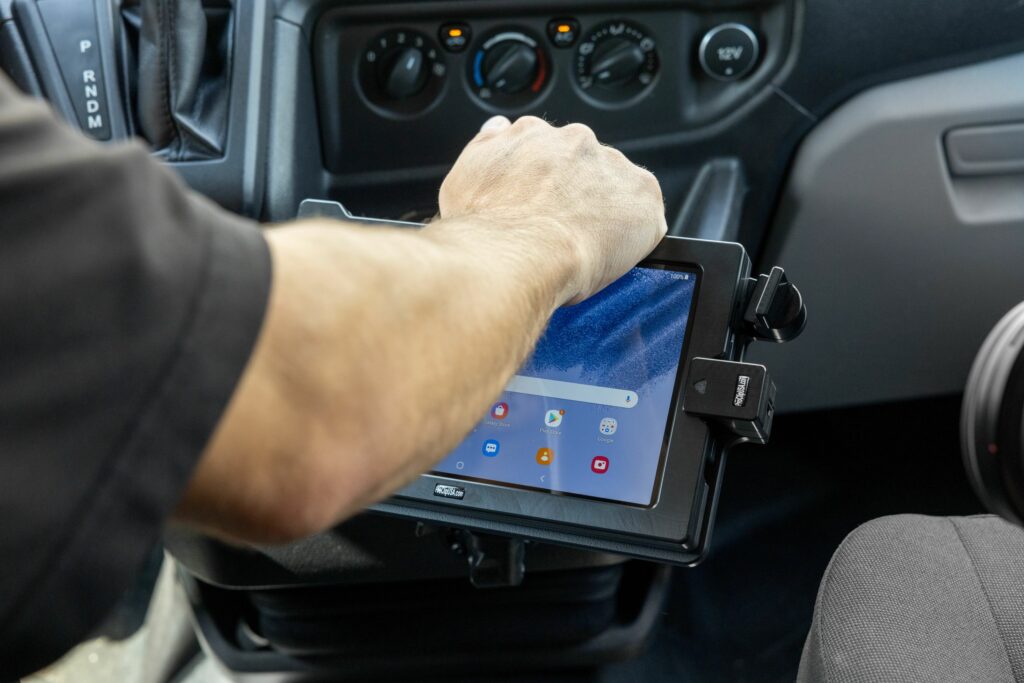 Built to Last and Save You Money
Your devices deserve the best, and ModTek delivers on that promise. It's built from high-grade polymers and designed to last through multiple device upgrades – which is why we made sure the ModTek Dock is universally compatible with all current and future ModTek Hard Cases. When you upgrade your devices, all you need is a new case.
Premium Materials: The ModTek Dock is crafted from high-quality polymers, ensuring it can withstand tough environments. This is quality you can count on.
Tested to Perfection: Our dock has been subjected to rigorous third-party military-standard testing. From thermal shock to forklift vibrations and 6-foot drops, it's proven to keep your tablet safe and fully functional.
Universal Compatibility: Designed to work seamlessly with all current and future ModTek Hard Cases, the ModTek Dock ensures that your setup evolves without needing to upgrade the Dock or power supply.
Whether you manage a fleet of trucks, operate a warehouse, a production area, a retail store or use tablets in any other industry, the ModTek System is ready for you. The Dock is compatible with AMPS and VESA75, making it easy to mount and integrate in any existing setup.
Contact us today to learn more about the ModTek Dock.