You love your ProClip in your car. Your phone is always right where you need it and it's easy to grab and take with you when you get out of the car. Your phone probably goes right from your ProClip solution to your pocket, right?
If you're a boat owner, you know that the swimsuit pocket is never a good place for the phone. You dive in the water only to remember, woops, forgot to take out the phone first! Even if you're not a swimmer, wouldn't it still be nice to have a designated place to put your phone in the boat? Somewhere you can see it, especially if you use it for GPS or to pump music through your speakers. The same goes for an iPod, radio, tablet, GPS or whatever other device you use on your boat rides.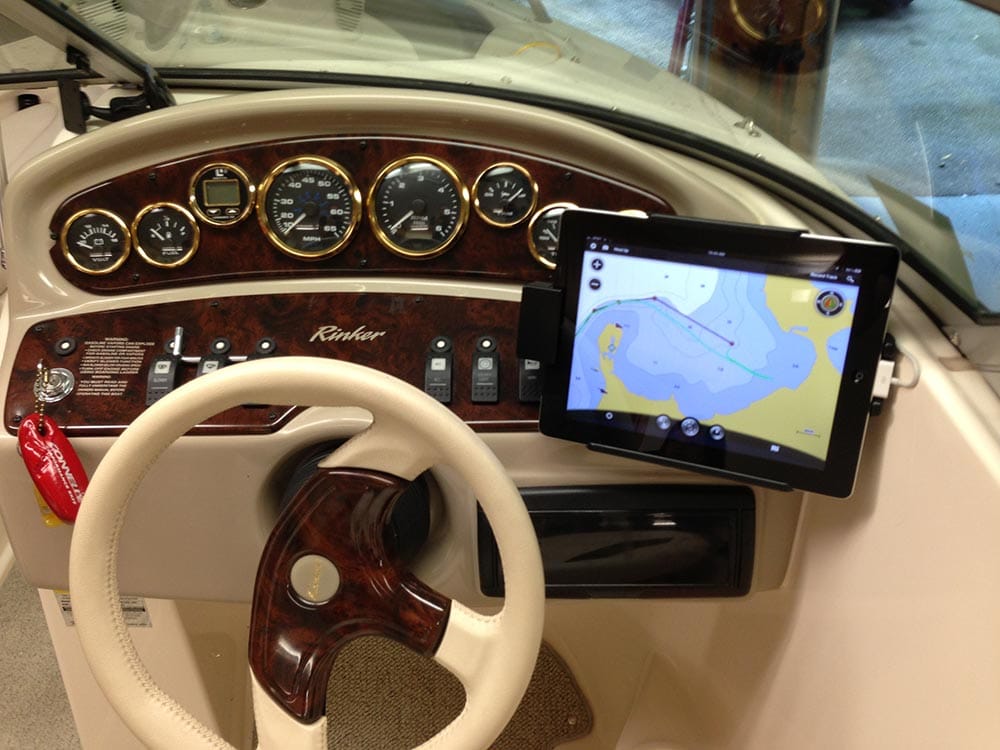 Custom Tablet Boat Mount
We had a customer wishing the same thing. Lyle loves his ProClip mounting solution in the car and wanted a similar setup in his boat. The great part about our pedestal mounts is the ability to create a custom mounting setup just about anywhere there is a flat surface to attach the mount.
In this particular setup, Lyle attached our 6-inch Pedestal Mount to the bottom of his cup holder. He then added a Locking Move Clip so he would be able to easily take off the iPad Holder and move it from the boat, to his car, to the house, etc. The result is this sleek, custom mounting setup for his boat.
Lyle says, "Works great. Perfect fit."