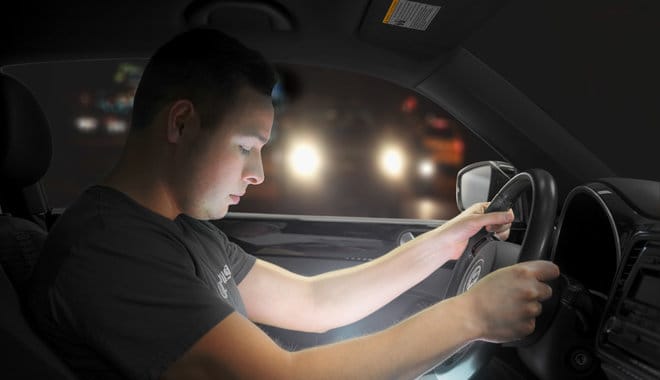 The National Safety Council observes April as Distracted Driving Awareness Month in order to draw attention to the risks of unsafe driving. Distracted driving is unsafe driving. Today's technology and devices are pulling for our attention, but NSC and ProClip want to empower you to put safety first and focus on what really matters, safe driving. In the month of April, ProClip is giving away two mounting solutions. Visit the ProClip Facebook page to enter once for two chances to win.
Over the past few years, distracted driving incidents have increased. Distracted driving ranges from texting, adjusting the radio, eating, and many other things; all of which affect your ability to react quickly.
Distracted Driving Facts
Cell phone use while driving causes 1.6 million crashes each year
Texting while driving is 6x more likely to cause an accident than driving drunk
Nearly 330,000 injuries occur each year from accidents caused while texting and driving
More than 8 people are killed each day in the U.S. due to distracted driving
Many states have passed laws on hands-free texting and driving. Do you know your state's laws? It's important to know the laws in your state and in the states where you drive, not only to avoid a ticket, but also to keep you and your passengers safe on the road. To help guide you, we put together a short video and an infographic map to outline hands-free texting and driving laws by state.
Hands-Free Solutions: ProClip Car Phone Holders and Dashboard Mounts
Safety is a top priority for us. In fact, 86% of ProClip customers say they are safer drivers after installing their phone mount. At ProClip, we believe in keeping drivers safe on the road. That's why we've created device-specific phone holders and vehicle-specific dashboard mounts to help drivers stay focused and keep your phone secure.
The first part of our system requires you to select a phone holder. We have custom and adjustable options available in both charging and non-charging. The second part of our system is our custom dashboard mounts. Both parts are made from high-grade ABS plastic and are designed to seamlessly fit into the interior of your vehicle.
Visit our Facebook page to enter once for two chances to win a ProClip USA mount and/or holder up to an $85 value. Winners will be selected April 14th and April 28th.