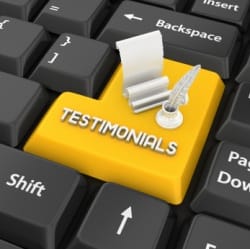 We received a ton of awesome comments during our last Facebook giveaway for a Kindle Fire HD. In case you don't follow us on Facebook (which you should be!), we thought we'd share.
It's hard to make a purchase when you don't know how it will perform. In case you find yourself in that boat, we hope these help.
Excellent products, perfect pair for any car, seems like a factory install.
-Don K.
Use it to hold my Samsung S 3/Note 2 and my wife's Nokia Lumia 822. Robust design and much more solid than the cheap ones I used before.
-Ea-Jan S.
Awesome mounts! Makes hands free driving just that! Not to mention great fit and options!
-Christopher S.
Went proclip with the original iPhone in my 4Runner 5 years ago, still going strong. Got one for my g/f's Versa and the mount broke. Two e-mails and a couple pics, and ProClip honors their warranty. Don't dare try any other company!
-Will G.
I don't recommend anything I have not tried, This is 5 STARS *****, If you own a phone and drive a car, Then ProClip.. Simple! It may just save your life.
-Rich R.
I wasn't sure why I needed one but my husband insisted. I'm eating my words now, enjoying the ProClip.
-Amanda B J.
My wife and I have had these in both our cars for almost 5 years. I got the male/female adapters so we can easily swap phones between cars. They're not cheap, but that's because they're not junk. If you need your phone where you can get to it while you're driving, especially for hands-free or GPS use, you really can't beat ProClip. I recommend the swivel holsters if you can afford them, and if you hang on to your cars or cellphones like we do, it's a worthwhile investment.
-Mark H.
The perfect solution for any phone and any car. Safety and reliability in one. Proclip is for everyone. Highly recommended.
-Anthony H.
I don't "like" a lot of things, but these clips are amazing! Solves problems I didn't even know I had!
-Shelly Stampes H.
Have had them for my last two vehicles and three phones…..just ordered clip #4 for a new iPhone. Nothing better!
-Lane S.