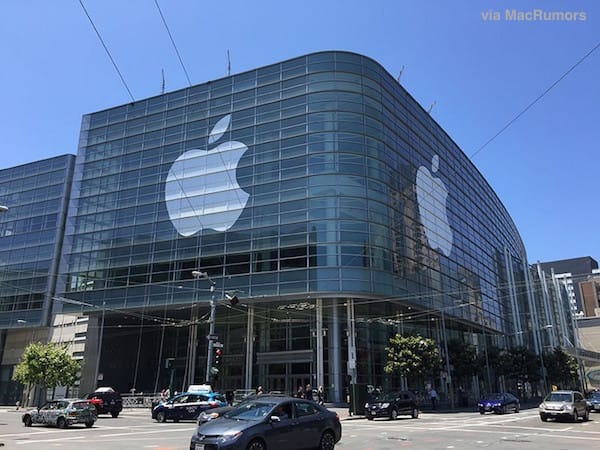 The week of June 8, Apple takes to the stage and many additional conference rooms, while hosting the Worldwide Developer Conference, WWDC 2015. The annual event draws thousands of developers and has grown so popular in recent years, attending the event is based on a lottery system. Although a chocolate bar purchase is not necessary to win, if selected in the lottery, tickets are more than $1,000 for a week of educational sessions and one-on-one treatment with Apple-employed engineers.
Each WWDC begins with a media keynote event, typically focusing around software updates. This year's keynote will be hosted on Monday, June 8, at 10:00 a.m. (PDT) and streamed live on Apple's site and via Apple TV, having already received an updated channel.
This year, Apple's product and software announcements seem to be more shrouded and rumors more disparate. While updates to iOS 9, iPhone and iPad, and OS X, laptops and desktops, are ubiquitous with WWDC, other pundits offer assorted claims about Watch OS, Apple TV, a video streaming service, and a music streaming service.
iOS 9 has seen limited-to-no rumors about upgraded features. It is assumed any changes would be minor in nature, aside from a potentially new and revamped Music.app, which has been seen in some iOS 8 beta versions. The new Music.app will most likely include the bits and pieces necessary to weave in Apple's rumored music service as a regular feature and may be killing Beats Music all together. In an off chance, we may see an Apple Pay rewards program, which does not necessarily relate to iOS 9, but could assist in transactions and monitoring.
OS X is almost a complete mystery. Last year, Apple launched OS X Yosemite, which was a complete overhaul of the UI and added major connectivity features like continuity. Moving to Yosemite was as stark a contrast as moving from iOS 6 to iOS 7.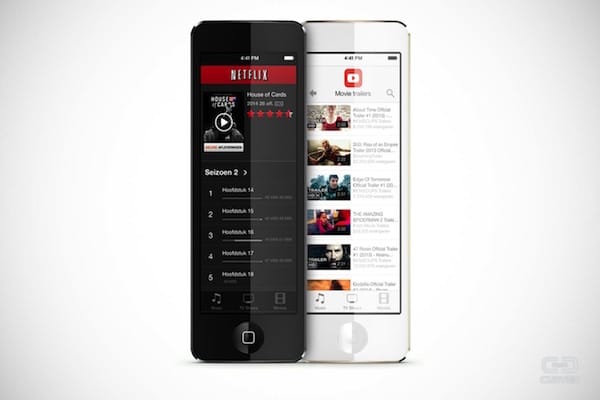 Apple TV hardware upgrades and a new video streaming service are the two big players in the rumor mill. For months, the rumors continue to sway one way, then change again. In general, Apple is rumored to be releasing a new hardware refresh for Apple TV, which is currently in generation three and was released in March 2012. The set top box could potentially have an upgraded A8 processor, on-board hard drive storage, and utilize a more intuitive touchscreen remote. Unfortunately, well credited and official-but-not-official Apple leak source The New York Times released a statement Wednesday that turned down the volume on any revamped Apple TV hardware for next week.
Considering upgraded Apple TV software, the existing system is growing outdated and aesthetically matches neither iOS nor OS X, as it still represents a fairly Aqua looking interface. Updated software could see a dedicated App Store for all apps, ranging from games to productivity. More over, the television streaming service is garnering the most attention, while rumors swirl around Apple releasing live streams of even local channels.
Apple could usher in a completely new way for users to cut cable cords, providing straight access to a la carte menu options, free access to national broadcast channels like CBS, ABC and NBC, while also offering subscriptions through existing Apple ID accounts, tied with iTunes.
Most importantly, Apple did confirm that Apple TV will be the central hub for HomeKit. HomeKit is a software keyset that allows other third party devices to be controlled by iOS and OS X software. It will link intimately with services like Siri, providing the ability, for example, to simply tell Siri, "turn on the lights in my living room." Siri connects to your Apple ID, which is linked into the Apple TV as the central home hub, and Apple TV could administer the order to the living room lights. A few such third party hardware devices were launched or teased at CES 2015, but now that Apple is confirming how the system can centrally operate, look for more hardware options to hit the market.
If you are looking for WWDC first hand access, make sure to tune in on Monday, June 8, for a majority of the big announcements. Access will be available on the Apple website and via Apple TV.
source: MacRumors