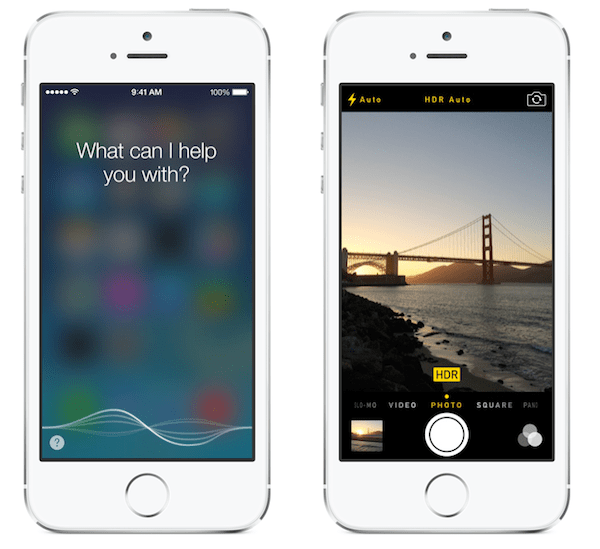 This week, Apple released an integrative update to its current operating system, iOS. Over a standard iOS cycle, only one .1 version is upgraded between annual numeric upgrades. Most years since iOS' release, the system is previewed at Apple's June developer conference then released in late Q3. Between annual upgrades, .1 versions add system functionality and, in the case of iOS 7, more stability.
Since the iOS 7 launch, many Apple users complain about reboot issues and a blank white screen that freezes the iPhone. iOS 7 then reboots to regain control to the user. Prior to iOS 7, reboot issues were mostly non existent. Apple acknowledged the issue by listing "an occasional Home screen crash bug has been fixed." Of course, "occasional" is to be determined by the user.
Arguably, the largest upgrade is CarPlay, which is featured in a previous post. CarPlay works with selected manufacture's infotainment centers to mirror apps from iOS directly to the vehicle head unit. This feature will allow users to interact with an iPhone, but without directly fumbling for the device. Siri integration ensures an almost total hands-free experience. Additional companies will add CarPlay in the upcoming years, with more mainstream vehicles getting access in 2015 and 2016.
Siri received an upgrade in iOS 7.1 which can improve voice recognition. Previously, to invoke Siri, users held the Home button until Siri was activated, spoke the command, and waited for Siri to stop listening. The waiting period allowed Siri to continue listening to other background noise which could interfere with the translation. iOS 7.1 requires users to hold the Home button until the command is complete, then release the Home button. The action prevents lingering noise from keeping Siri active.
iPhone photographers will enjoy the automatic HDR setting on the iPhone 5s. Previous versions of iOS 7 did not allow HDR to automatically activate. High Dynamic Range photographs compensate for over and under exposure by taking three simultaneous exposures and combining the images into one enhanced image. HDR has long been a feature, but the automatic activation on iPhone 5s, has not.
Ones with attention to UI detail will notice some compatibility adjustments across the design. For example, the "call/answer" and "end" buttons are round to match the dialing keypad. Another minor change is the updated native Calendar.app, which brings back an older month view of users' calendars.
Helpful tweaks include FaceTime call notifications clearing on other iOS devices, if answered on another with the same account. iCloud Keychain is updated to include more countries. Touch ID recognition is enhanced for iPhone 5s owners. Anyone with a crowded inbox will enjoy the new Mail.app badge, which shows digits above 10,000. iTunes Radio now provides an in app-subscription sign up instead of utilizing a desktop. Finally, iPhone 4 users, who were originally noticing lackluster performance with iOS 7, can expect a more fluid experience.
For more information and full details about the iOS 7.1 change log, visit Apple's official update.