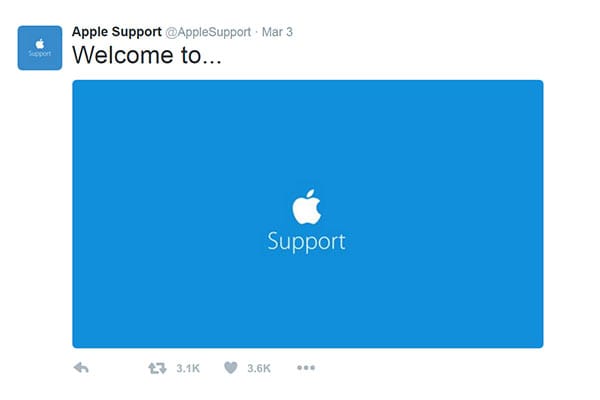 Like many people, you may use Twitter primarily to communicate with your friends, family or business contacts as well as to stay abreast of breaking news and updates on your favorite topics. Now you can get useful information about your iPhone or iPad by following Apple Support on Twitter.
Apple Now Offers Daily Support Via Twitter
The team from Apple Support tweeted their first tip to the world on March 3, 2016. An early tweet explained how to make a regular list into a checklist with the Notes app.
While Apple does not have an official company account on Twitter, it does maintain a presence on the popular social media platform to communicate about services such as Apple Music and the App Store, noted a recent article at MacRumors. Adding Support via Twitter makes sense, especially if Apple needs to update people in a hurry on how to solve an emerging problem. You can follow the official Apple Support twitter account at @AppleSupport.
Recent Helpful Tweets from Apple Support
Before you start following Apple Support on Twitter, here are examples of quick tips that the company has recently provided through the platform that should whet your interest:
"Questions on how to update to the latest iOS? We have your back: https://apple.co/1pYlSwV"
"Move between products & even answer calls using Continuity on your Mac & iOS devices: https://apple.co/1pC9e72"
"Touch ID does more than unlock your #iPhone. Learn how to set up & use it here: https://apple.co/1puw2Fg"

"We get lots of questions about forgotten #AppleID passwords. Head here to get back on track: https://apple.co/1pRui9B"
"Have a long day ahead, but forgot to charge your phone? Low Power Mode has your back."
If you already rely on Twitter to get news and information on topics that are important to you for business or personal reasons, Apple's new tweets from its support team should be a welcome addition to your feed. After all, you never know when a random piece of information might help you save time, improve the way you do a common task or otherwise benefit you.