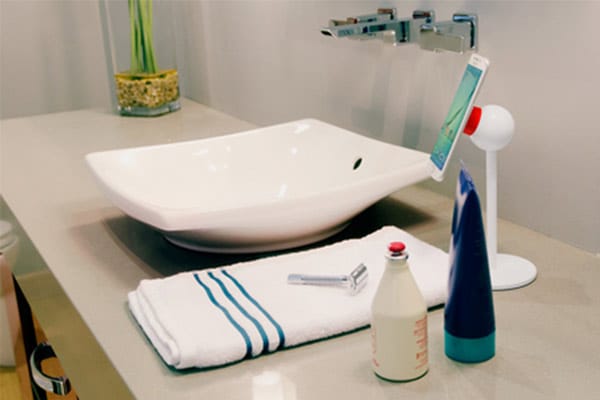 Life is busy. With all we have to get done in a day, multitasking is a must – especially during the hectic mornings. Much of that time can be spent in the bathroom. But having your phone or tablet in the bathroom puts it at the mercy of a wet bathroom counter. However, if you use a phone or tablet stand on your bathroom vanity, it not only keeps your device off the wet counter, it also allows you to make the most out of your precious morning time. Here are five ways to get the most out of your morning with a phone or tablet stand.
Keep up on current events. The morning is the perfect time to catch up with what's going on in the world. You can use your phone to scan through the morning headlines or watch a live stream of your favorite news morning show from your tablet.
Listen to your favorite podcasts. Maybe you're a podcast person in the morning. Having your phone nearby is perfect for listening to your favorite shows. Whether it's a comedy show or a show on career advice, listening to podcasts is a great way to start the day.
Blast your favorite tunes. Sometimes all you need is some pump up jams to get you going in the morning. Having your phone propped up in a stand will make flipping through your favorite playlists a breeze. Plus, it will get you ready to take on the day!
Take advantage of hair and makeup tutorials. Have you been wanting to try out a new hair style or perfect the smoky eye look? Makeup and hair tutorials can be life savers when it comes to creating a new look, but they can be frustrating to watch the screen when it's flat on the counter. However, if you have your phone or tablet propped up in a nice stand, you can have better viewing of that tricky eyeliner technique.
Catch up on your favorite shows. Maybe you're not a morning person at all and news and podcasts don't sound appealing. Or, perhaps the only time you have to catch up on your favorite shows is in the morning. Nothing wrong with that! You can stream your favorite shows while you're getting ready for the morning. Watching a funny sitcom can help you get in a good mood before heading off to work.
ProClip USA Phone and Tablet Stands for Your Bathroom Vanity
You can't make the most out of your morning without the right stand for your phone or tablet. The good news is, we have a variety of stands for you to choose from.
The ProClip Desk Stand is perfect for the bathroom counter. You can attach a holder that is custom to your device and keeps it easily within reach. What's even better? You can place this stand on your bedside table to have easy access to your alarm in the morning or place it on your desk at work.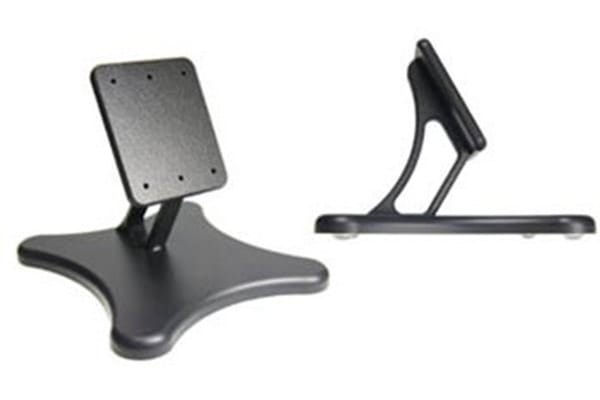 If you're looking a more universal option that can be used with both a phone or a small tablet, check out iOmini stand! This stand features clean, modern lines and offers a strong magnetic mount design for holding your device in place. The iOmini stand is available in a white, stainless steel or black coat finish.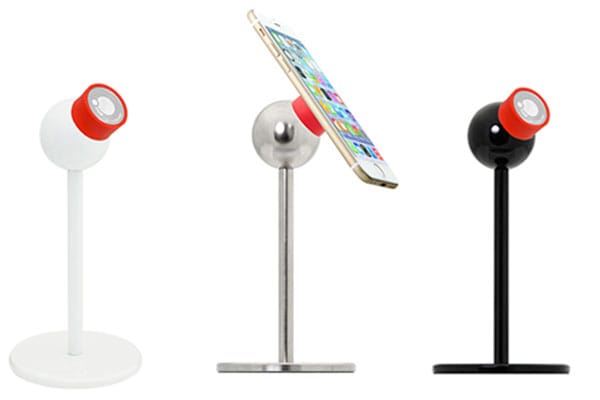 Need a versatile and reliable stand for a larger tablet? Our Multistand will keep your iPad right where you need it! View from a variety of angles and keep your device out of harms way.