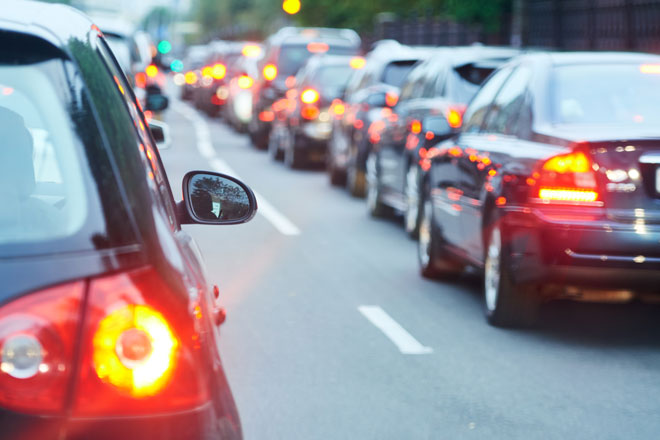 We've all been there. Running late for an important event and stuck in traffic with no end in sight. While sometimes traffic is inevitable, it doesn't always have to be. Here are a few ways to help avoid traffic.
Outsmart Traffic with Waze
Waze is a GPS navigation app similar to Google Maps or Apple Maps. It provides simple turn-by-turn navigation while using real time information from other drivers to provide you the quickest route to your destination. The crowd-sourced traffic reports will let you know where an accident may have occurred or where traffic is beginning to build up. Waze also offers a second app called Waze Carpool, which brings us to our second tip for avoiding traffic.
Carpool and Public Transportation
If you can carpool with just one other person, that's one less car on the road in a traffic jam. If everybody got on board with carpooling, we could see a drastic change in the number of cars on the road. Public transportation also provides you a great way to get to your destination without the stress of sitting in stop and go traffic.
Find an Alternate Route
Learn where the troubled spots are on your commute and find a better way. Sure, it may add a few miles to your drive, but at least you won't be idling along for an hour. Alternate routes are also a great way to learn your way around a new city while enjoying some new scenery.
Plan Ahead and Leave Early (or Late)
Another great way to avoid rush hour is to adjust your schedule so you aren't on the roads during peak travel times. Leave for your destination extra early to beat the rush. Or if it's not a time sensitive event, try leaving later than usual after the traffic has dispersed.
Dock Your Phone or GPS with ProClip
If you're heading out on a drive, your safety is important. Don't fumble around for your phone while driving. ProClip offers sturdy mounting locations that are custom for your exact make, model and year of car.