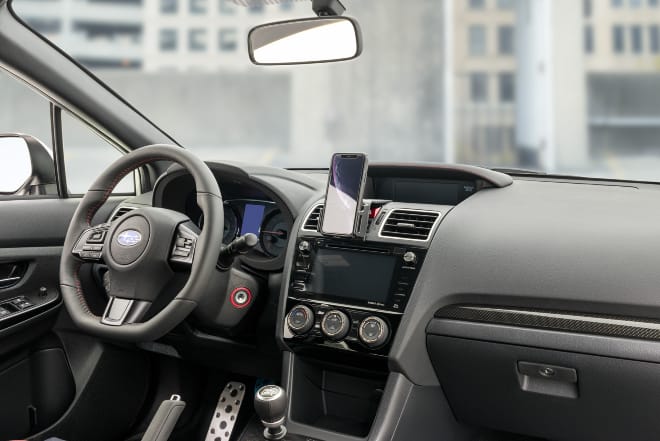 Apple released the iPhone XR as a more affordable "budget" iPhone in 2018. With similar specs to the iPhone XS (except for the screen), the iPhone XR is absolutely an iPhone that is worth your money. For a deeper review of the iPhone XR, check out our feature video below. If you've already got the phone and are looking for the best way to mount your phone in your car, you've come to the right place.
iPhone XR Holder Guide
Adjustable iPhone Holder for Small to Medium Cases
With the glass back on the iPhone XR, keeping your phone safe and protected from the accidental drop is more important than ever. If you use a small to medium sized case this adjustable holder is exactly what you need. Holder #511667 is designed to fit the iPhone XR with small to medium cases like the Apple Silicone and Apple Leather cases. The holder is designed for cases 3-10mm thick and 75-89mm wide.
---
Adjustable iPhone Holder for Rugged Cases
If you need a little more rugged case from your phone to protect it from more than just the occasional accidental drop, we have a holder that will work for you. Holder #511688 is designed to fit the iPhone XR with rugged cases like the Otterbox Defender. The holder is designed for cases 11-14mm thick and 75-89mm wide.
---
Padded iPhone Holder for Bare Device with No Case
The iPhone XR is a beautiful device, and we can't blame you if you choose to show it off without a case. The holder is padded with a flocking to be gentle on your device to help prevent scratches from occurring. Holder #711090 is designed to fit the iPhone XR without a case or screen protector.
---
Charging Holders
Keep your iPhone charged while you're on-the-go in your car with a ProClip charging holder. Choose the charging holder that works best for you.
---
Custom Dashboard Mounts
After finding the right holder for your new phone, the next step is to look for the right dashboard car mount for your vehicle. ProClip's car mounts fit the exact dimensions of your vehicle's dash, so there won't be any damage made to your vehicle. Plus, you can install your car phone mount in under 3 minutes!