We have two new styles of iPhone 5 holders. One style is the highly anticipated iPhone 5 holders sold WITH lightning cables. The other holder style is for iPhone 5 and iPhone 4/4S used with OtterBox Armor Series cases.
iPhone Holders for OtterBox Armor
Let's take a look at the OtterBox holders first. We're big fans of OtterBox. They make some pretty great heavy-duty cases. Even though our adjustable holders will often work with OtterBox cases, we often also make custom holders to be an exact fit to phones and tablets that use the OtterBox cases, whether that be Armor, Defender or Commuter.
These newest holders are for the OtterBox Armor Series for iPhone. We have a holder for iPhone 5 with OtterBox Armor Case and a holder for iPhone 4/4S with OtterBox Armor Case. Both are shown below and are available now.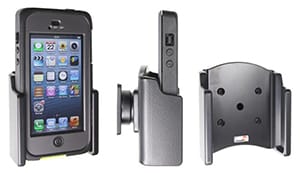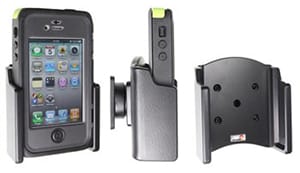 iPhone 5 Holders with Lightning Cable
The other iPhone 5 holders we released are holders sold with the black lightning cable. Previously, Apple had not allowed any third party manufacturers to sell their Lightning Cables. This meant we couldn't manufacture any charging holders because we didn't have access to cables that would be compatible with iPhone 5 – aka Lightning cables.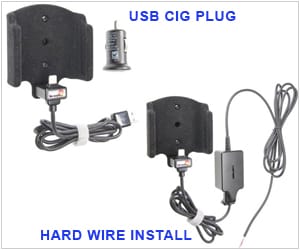 Apple has finally allowed third party manufacturers to release these cables and we are now able to offer many iPhone 5 holders sold with a Lightning Cable. First choose your cable type.
USB Cigarette Lighter Plug – this cable uses your car's 12-volt power source
Hard Wire Installation – this cable attaches under your dash so you can hide all wires
You can then narrow down these results based on if you use a case with your iPhone 5 and which type of case. All of the following holders are shown below, in order.
Tilt swivel holder for iPhone 5 used with no case
Adjustable holder for wraps, skins, shields and super thin cases
Adjustable holder for small to medium cases
Adjustable holder for rugged cases
Adjustable holder with tilt swivel

This holder adjusts on the top and bottom, instead of on the sides like our other adjustable holders do; it features side cutouts that leave open all ports and plugs which makes this holder ideal for many different types of cases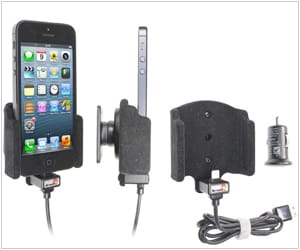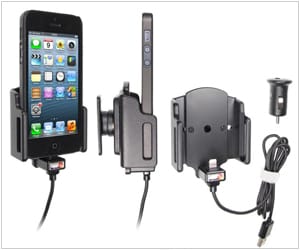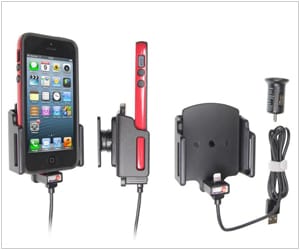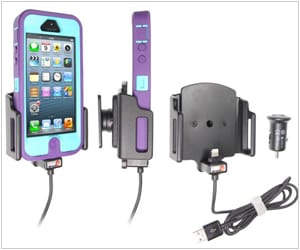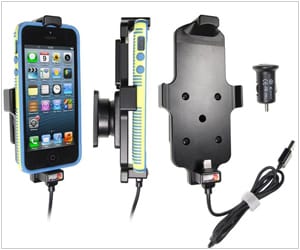 Check out all iPhone 5 car phone holders on our website.