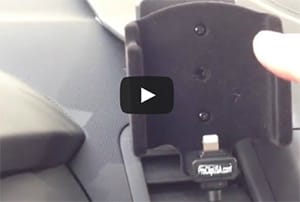 Happy July! Summer is now in full session. If you have a summer road trip planned soon, a ProClip mounting solution is a great thing to have installed for those long car rides. It's perfect for using your GPS navigation or listening to music on your phone and/or MP3 player.
Not sure if you want one yet? Check out what these people had to say about us in June to help you make your decision.
I have used ProClip for many years. It is an attractive, functional, and useful tool. No more fumbling around with my phone while I am driving. Thank you ProClip. What a great device. -David M.
Just installed 2 ProClips into my Audi Q7. The fitting is perfect, they look great and everything is secured and within reach. Easy install. Get some for your car! -Richard C.
Been using them for years. Great products, never fail. -Yoram W.
Will always use ProClip for all my devices in my car and van. -Michael L.
I've owned a ProClip for every phone I've had in the last 5 years and bought 4 for relatives… they're great. -John G.
I've been using ProClip for almost as long as they've been in business. Highly recommended! -Skip T.
The ProClip is the safest way to have the iPhone in the car. Bar none. -Tom S.
I've had 3 ProClip mounts and I will NEVER use another brand! Fantastic fit and finish. -Steve R.
Video Reviews
Check out these two great video reviews as well. The first video is of the iPhone 5 holder with USB cigarette lighter adapter and the second video reviews the Galaxy S4 holder with cigarette lighter adapter.