The River Food Pantry
This September, ProClip USA launched Goods for Good, a hygiene and essential items drive to benefit The River Food Pantry, Dane County's busiest food pantry that serves over 1,000 households per week.
With the help of partners in the community, more than $2,000 worth of essential health and hygiene items, weighing in at 450 lbs. These everyday products help people in our community stay healthy and clean.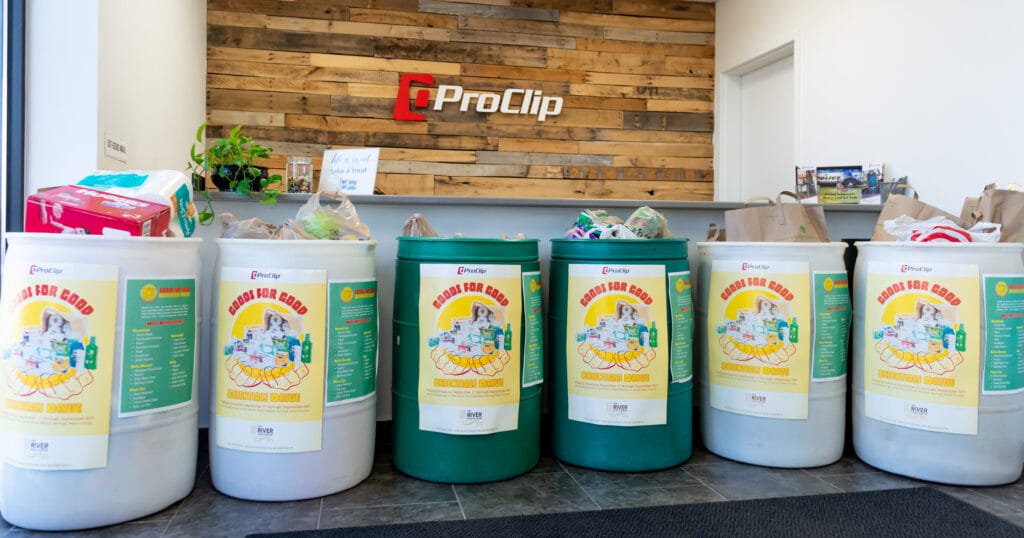 A Special Thanks
A special thanks to our partners at Dane County Humane Society Thrift Store, Audi Madison, Zimbrick European, Tom's Auto Center, Zimbrick Chevrolet and Bowl-a-Vard Lanes for helping make Goods for Good so successful.
Many people in communities all throughout the world are struggling with finding basic needs. You can help them by making a donation to your local food pantry to help them get the essential items that they need.