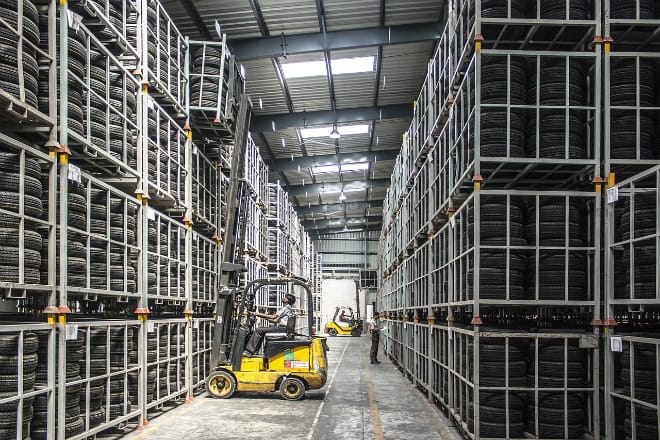 As a warehouse manager, it is your duty to implement plans and training to ensure the safety of your employees. One of the biggest threats to workplace safety in warehouses is caused by forklifts.
According to the Occupational Safety and Health Administration (OSHA) forklifts, also known as powered industrial trucks, can easily overturn.
This is the leading cause of workplace deaths due to forklifts, accounting for 25 percent of such fatalities.
In order to protect the workers in your warehouse, implement the following forklift driving safety methods.
2 Ways to Ensure Forklift Driving Safety
1. OSHA Forklift Certification
Anyone who works in your warehouse should receive their OSHA forklift certification. This applies to both forklift drivers, as well as employees who do not operate these powered industrial trucks. The reason being, all employees need to know how to work around these machines in case of an emergency situation.
To receive OSHA forklift certification:
Contact an OSHA-certified training provider.
You can complete forklift training online or by hiring a trainer to come out to your warehouse.
Once trained, your warehouse employees will need to maintain forklift driving safety training on a regular basis as part of your comprehensive safety program.
Most importantly, in the event of a forklift accident, this training will support your case of providing adequate safety measures for your warehouse workers.
2. Mounted Handheld Scanning Devices
While driving a forklift through a warehouse, employers typically utilize a handheld scanner device. This is the modern way of scanning barcodes and tracking data for a product inventory. However, holding on to these mobile devices can be a dangerous distraction.
These devices can fall out of the hands or pockets of the forklift drivers.
This can cause an operational emergency or result in damage to the device.
Want a safer solution? Try mounting the handheld scanner to the forklift. This provides a secure method of transporting the device, both protecting the unit and the forklift operator. In addition, this method can save your company money on equipment, as well as on improved productivity of warehouse workers.
ProClip USA: Forklift Mounts
ProClip's hand-tooled mounting systems are designed to withstand the daily rigors of warehouse forklift operations. We provide premium quality mounting solutions for handheld scanners, tablets, and smartphones. Check out ProClip forklift mounts made with shock absorption technology, which is ideal for forklift operators.