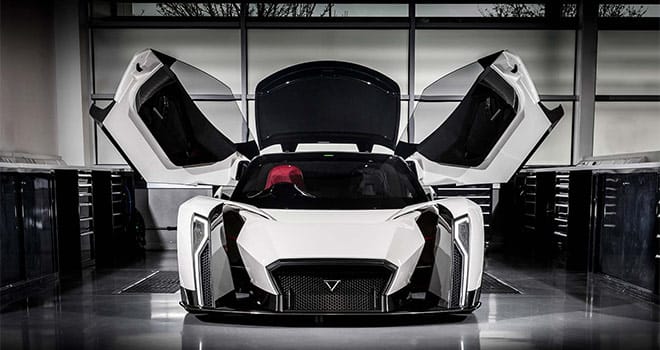 (images via dendrobiummotors.com)
A man buys a hypercar when he's got nothing else to spend his money on. It's a car so extreme, so wild and so impractical that it's just a toy. The hypercar buyer probably already has a half dozen cars in the garage and needs something new and different. But cars are changing. Electric propulsion is the future, so what should he get?
Hypercar Contenders
The Tesla Model S P85D is fast, but is it a hypercar? Four doors and a price that's almost affordable, (for the well-heeled,) would say otherwise. And what about Lucid Motors?
The beautiful Air Launch Edition, scheduled to go on sale in 2019, is priced at "just" $165,000. That's Porsche Panamera money, but again, it has four doors so it's practical. We're promised 1,000 hp and 0 – 60 in 2.5 seconds so it too is quick, but it's still not a hypercar.
Faraday Future, like Lucid Motors, an electric vehicle start-up company, is promising the FF91. They showed this off at CES in January. While it's claimed to be fast, it's also big, and what's with the four doors?
Clearly, you can buy a fast and expensive electric car, but can you buy an electric hypercar?
How About the Dendrobium?
Fast, impractical, and electric.
Unveiled at the Geneva auto show, the two-seat Dendrobium looks the part. Low and wide, driver and passenger sit in a central pod. The wheels are mounted in individual fairings, linked to the carbon-fiber bodywork by aerodynamic struts. The nose resembles a Formula 1 race car, while the rear, with it's huge wing, is more Batmobile. Most importantly, for genuine hypercar credibility the (two) rear-hinged doors swing up to open.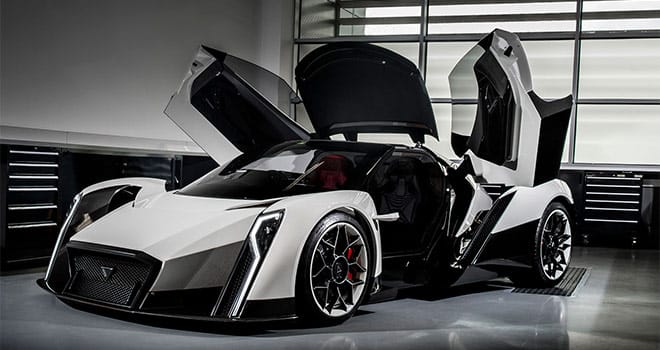 Power comes from four electric motors, one per wheel. An output of 1,000 hp is claimed, along with a 0 – 60 in 2.7 seconds. A top speed over 200 mph is projected.
The interior lives up to hypercar expectations too. The show car featured a dramatic red and black color scheme, and all the buttons are hexagonal. Plus, there's almost nowhere for luggage. Forget about doing the school run in this!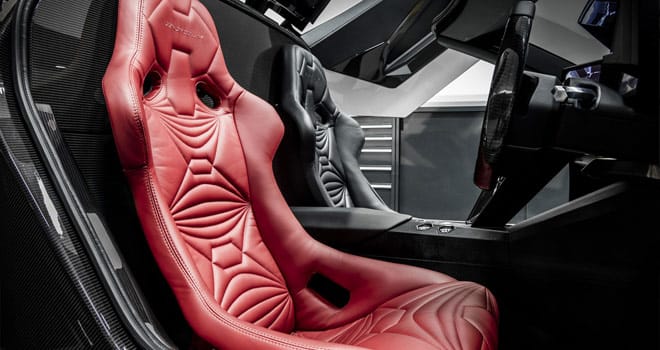 Is it Real?
Behind the Dendrobium is a Singaporean company called Vanda Electrics. They already build electric vehicles. Nothing quite in the hypercar league, but they have experience. Plus, they partnered with Williams Advanced Engineering on this project, so maybe.