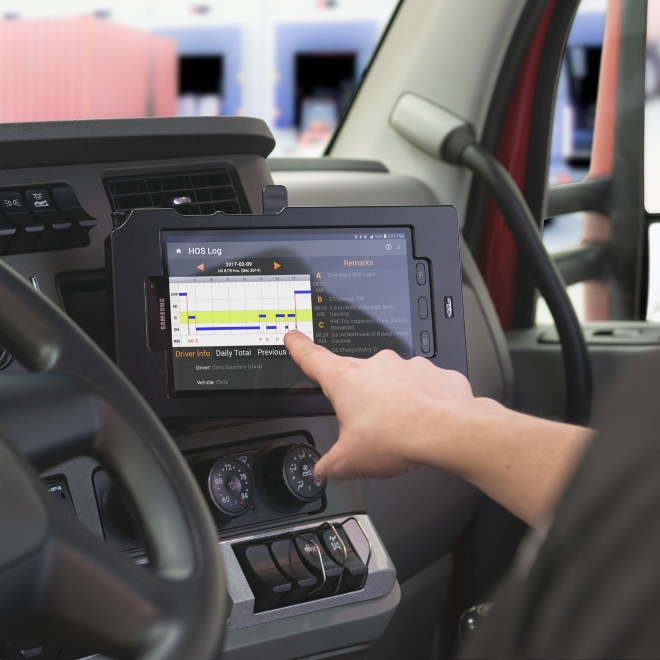 The Canadian Trucking Alliance and the Transport Canada's Minister Marc Garneau recently announced the electronic logging device rule. The ELD rule is based on the Federal Motor Carrier Safety Administration. It requires the use of electronic logging devices for all commercial truck drivers in Canada just as drivers do in the US. This is in line with the North Atlantic Fair Trade Alliance that encourages trade via transportation throughout the US, Canada, and Mexico. Find out what you need to do to prepare for the pending compliance date.
Facts About Canadian ELD Rule
The Canadian Trucking Alliance amended the commercial vehicle drivers regulations for hours of service rules on June 12, 2019. On this day, Transport Canada released the objectives of the ELD rule. These objectives are "to improve commercial vehicle safety, administrative efficiency and compliance with HOS regulations"
The Canadian Trucking Alliance also stated that the "new ELD requirements are aligned, to the extent possible, with those of the US in order to facilitate trade and minimize the impact on Canada's cross-border operators." For you as a Canadian trucking company owner, fleet manager, owner operator, or company driver, you have until June 12, 2021 to comply with the ELD rule.
Prepare for the Canadian ELD Rule
There is one major difference in the way that Canada will handle electronic logging devices in comparison to the US. The CTA requires third-party certification for ELDs due to industry concerns of tampering. To make sure you are getting an ELD that is certified by the CTA and Transport Canada, check with the CTA prior to purchasing your device. The Government of Canada noted it would take approximately until June 2020 to start certifying electronic logging devices for compliance and use in trucks.
Start With Mounting Devices
One item you can go ahead and get a jump on is a mounting device, such as the Samsung ELD mounts. The Samsung mounts, for example, fit the various sizes of Galaxy Tab devices. Here at ProClip USA we are experts in designing and manufacturing device-specific holders, docks, and cradles.
Contact ProClip today at 800-296-3212 to request additional information. We are ready to begin fulfilling orders for ELD mounting systems in Canada now to ensure you meet your compliance deadline in 2021.