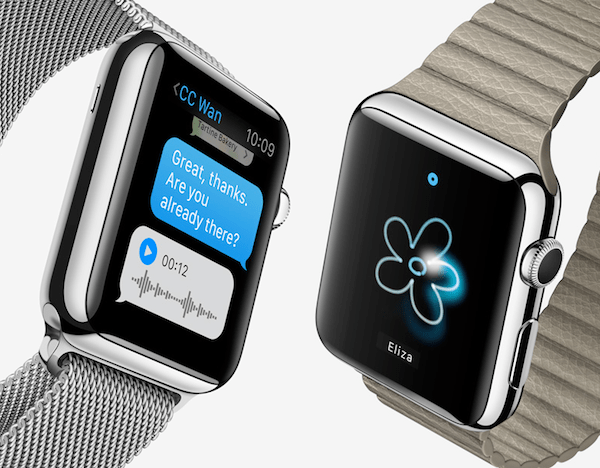 When Apple announced the Apple Watch this fall, the timeline for delivery stated "Early 2015." Cryptic being Apple's mantra, there is no true arrival date for the highly anticipated device. Apple Watch marks the Cupertino based company's first foray into wearable technology. Coming hot on the heels of other manufactures, Apple claims to have observed initial rushed products like Samsung Gear and the Moto 360, taking bits and pieces of information, then setting Jony Ive loose in the design lab.
According to Tim Cook, the Apple Watch was a design many years in the making, but the first completely designed, announced, and (to-be) launched in a post Steve Jobs era. This new age product, for a newly formed Apple executive team will set the tone for future products. However, keeping the shrouded launch date secret will allow Apple to continually move supply chain deadlines freely, without causing a public push back. Early 2015, could technically mean anything prior to June 30, 2015, although that is arguably mid-2015.
In a "report," which is used lightly, on Thursday, December 11, Taiwan's United Daily News claimed supply chain specs appear to show a February launch possibility for the Apple Watch. Claiming "yield breakthroughs" will push the launch into the earliest part of 2015 and Quanta will make this possible by having already hired an additional 8,000 line employees. This total is up from 2,000, with a reported goal of 20,000 laborers to push the product through quickly.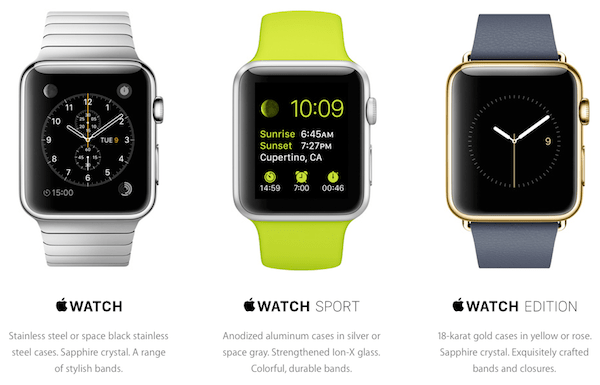 Apple Watch will come in three variations, as shown above. The base model is rumored to be the Apple Watch Sport with an anodized aluminum case. If this is true, the entry level version is said to retail at a starting price of $349. Accessorizing the device is built into the design and watch bands will dictate addition dollars.
The Apple Watch Edition is said to confirm Apple's move into luxury wear. With a solid 18k gold casing, some projections place the device between $5,000 and $10,000. The product placement and initial marketing moves for the high-end version are unofficially credited to Angela Ahrendts, Senior Vice President, Retail and Online Stores. Prior to joining Apple's executive team, Ahrendts served as the CEO of Burberry and executive vice president of Liz Claiborne, Inc prior.
Apple is expected to have a successful launch in the wearable space thanks to its intimate integration with the existing Apple ecosystem, particularly due to the iPhone-only operation. A Digital Crown, located on the top right-hand side of the device is considered one of the flagship features, much like the iPod came to be known for its click wheel.
[source: GforGames]