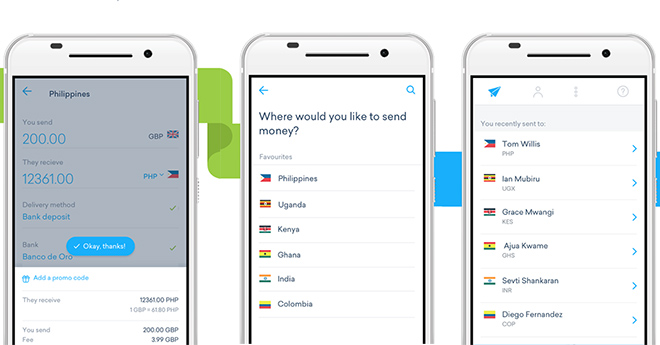 People who have moved far away from home and are now working in another country to support their family have to arrange for money transfers they can rely on on a regular basis. However, when local money transfer companies charge high transaction fees, it leads people to look for lower-cost alternatives.
It can be tricky to move money between countries, depending on your location and the location of your loved ones. Rather than entering a money transfer business in person, individuals have the option of using their Android smartphone, making the transaction from the comfort of their home or while out and about.
WorldRemit App – Android Pay
To those who use the WorldRemit money transfer service, payments will be more convenient now. The WorldRemit app was just updated in June to allow users to send money to their families using Android Pay.
WorldRemit was founded by a former United Nations Development Programme compliance advisor, who had been frustrated with using traditional currency transfer services, according to a recent report from Android Police.
Making Payments via Android Pay with
WorldRemit
In WorldRemit, you set up your payment, designating the recipient and amount of money to transfer. In the newly updated WorldRemit app, the Android Pay choice will now appear as an additional option alongside credit card, debit card or an online bank transfer.
With WorldRemit, people can typically transfer money from one country to another instantly. Funds are transmitted like sending a text message. The recipients can get their money as a bank deposit, cash to pick up at a local establishment, Mobile Money funds or even to top up their mobile airtime minutes.
The WorldRemit service currently works for people sending money from 50 countries, including Australia, Canada, the United Kingdom, the United States and New Zealand.
WorldRemit transfers can be sent to people in more than 120 countries, ranging from Ghana, India, Kenya, Nigeria, the Philippines and Zimbabwe. A wide range of currencies can be used in WorldRemit, such as USD, EUR, GBP and the various other receiving nations supported by the app.
The Android smartphone you use to stay in contact with work colleagues and family members can now be used more easily to transfer funds that you earn to family members who are counting on receiving them in a timely manner through the WorldRemit app.