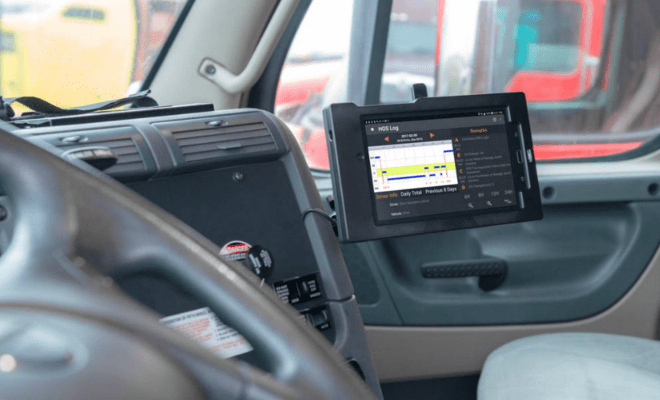 Tablets have become a valued tool in day-to-day business operations. They carry important functionalities that make it easier for workers to go about their daily duties. Once you've chosen the right tablet, the next decision is finding a way to keep that investment safe. This is where ProClip USA comes in. ProClip's Tough Sleeves keep tablets protected in the workplace and while on the road.
Tough Sleeve Tablet Holder
Tough Sleeves from ProClip USA are an all-in-one solution for your tablet of choice. The Tough Sleeve features a shock absorbing design that completely encapsulates and protects the tablet while also providing integrated power. This product is custom-designed to give your tablet a rugged enclosure and protect it from frequent use as well repetitive docking and un-docking. Whether you transfer your tablet from vehicle to vehicle or vehicle to office, the Tough Sleeve is designed with your needs in mind.
Tough Sleeve Features
Custom fit to your device
Rugged design for commercial use
Lined with bumpers in the inner wall to protect from drops
Drop-tested from 6 feet with no damage to the device
Provides full access to all buttons, ports and features of your tablet
Sliding Power Block docking interface for easy mounting and quick-release removal with integrated charging
Encapsulated power cord to eliminate vibration and friction, ensuring the charging port stays functional
Key-locking option available
Made from high-grade ABS and ACETAL
Available for a variety of tablets, including Samsung Tabs, Windows Tablets, and Apple iPad
Check out the infographic below for more information about ProClip USA's Tough Sleeves.

Mounting a Tough Sleeve Holder
ProClip USA's Tough Sleeves are made tough. The inner wall is lined with bumpers to protect your device from drops. This product was even drop-tested from 6 feet with no damage to the device. Our Tough Sleeve holders attach to ProClip pedestal mounts and heavy-duty vehicle dashboard mounts to provide a complete mounting solution for commercial fleets and warehouse professionals.
Learn more about ProClip Tough Sleeve Charging Tablet Holders on our website.