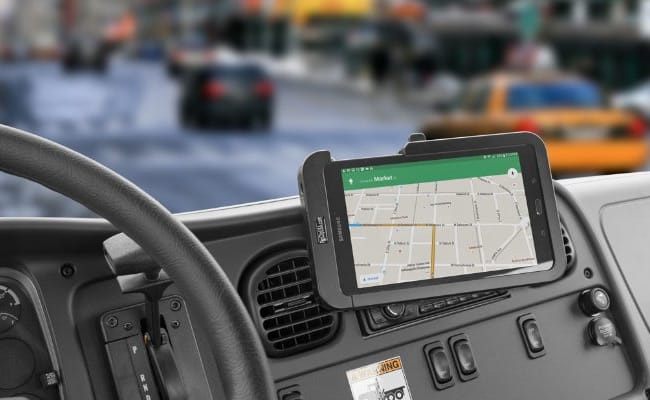 A new era of the mobile workplace is upon us. Tablets with innovative business functionality are now a common and valuable asset in the enterprise marketplace. The Samsung Galaxy Tab E 9.6 is a strong product that offers the best mix of form, function and affordability. New services like Samsung Pay and other unique applications will likely expand the tablets' contribution to overall business performance.
Choosing the right tablet for your business is only half the battle. Decision makers are asking: how can we keep this investment safe? That's where we can help.
Top 3 Reasons to Choose a ProClip Heavy-Duty Tough Sleeve Business Mounting Solution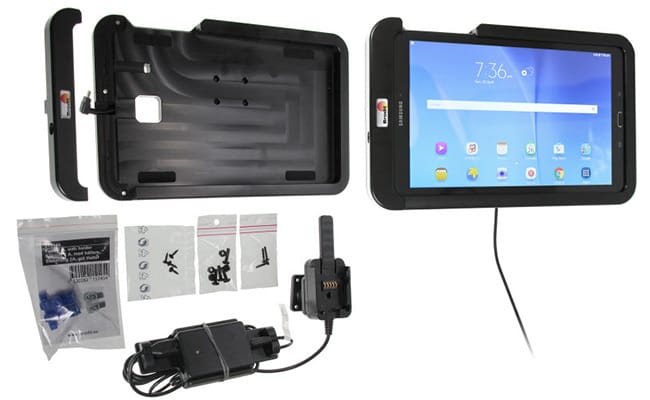 1: Keep Devices Protected, Secure and Safe
ProClip Heavy-Duty Tough Sleeves are an all-in-one custom fit solution that keeps your tablet investment safe. ProClip's Samsung Tab E 9.6 Heavy-Duty Tough Sleeve offers several vital solutions for the workplace enterprise. Rugged design, custom fit, charging functionality and definitive return on investment that can help move business forward.
2: Save Your Business Money
ProClip Heavy-Duty Tough Sleeves are an all-in-one custom fit solution that keeps your tablet secure for years to come. A quick cost analysis will show that device protection will save your business money in the long run. Drop tested and built to last, the Heavy-Duty Tough Sleeve offers a unique solution that enables fleet vehicle and warehouse professionals to become mobile and streamline their existing workflow. Accidental damage is now avoidable and your devices are certain to last another fiscal year, if not two.
3: Improve Workplace Efficiency
A leading benefit of owning a protective tablet enclosure includes workplace efficiency. Frequency of use, as well as repetitive docking and undocking, make secure charging another essential workplace integration. Mobile charging supports all-day device deployment virtually anywhere within the enterprise. The Tab E 9.6 Heavy-Duty Tough Sleeve features a Sliding Power Block (SPB) – a uniquely sturdy mechanical docking interface which allows for easy, secure charging. The integration of docking and charging allows your workforce to focus on the task at hand. The SPB is available in three different power configurations: Hard Wired, USB and AC-Powered for Wall-Mount or desktop applications.
Heavy-Duty Tough Sleave: Additional Features
Up to 4 Foot Drop Protection on Concrete
Driver Removable – Easy Slide-On & Off Design
Offers Easy Access to the Camera & All Buttons
Key Lock Available For Added Security (Optional)
Compatible with 12 and 24-volt vehicle systems
Learn More about the Tab E 9.6 Heavy-Duty tough Sleeve Business Solution
Watch the video below to learn more about ProClip's ideal solution for day-to-day business operations. The Tab E 9.6 Heavy-Duty Tough Sleeve is now available for B2B and B2C purchases.
*Pictured above: Samsung Galaxy Tab E 9.6 Heavy-Duty Tough Sleeve with Sliding Power Block – For Hard Wired Installation – #559821