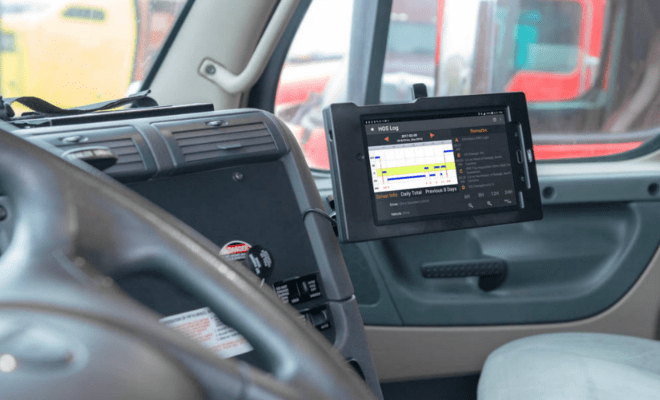 Do you still need to become ELD compliant? The December 2017 deadline is quickly approaching.
ELD Mandate
In December 2015, the Federal Motor Carrier Safety Administration (FMCSA) passed the electronic logging device rule, requiring commercial motor carriers and truck drivers to implement certified electronic logging devices by December 2017. This mandate is intended to save time and money through simplified paperwork and lower fuel costs. It will also help to keep drivers safe while on the road by having the electronic logging device mounted in the vehicle.
Fleets of all sizes face similar implementation challenges: selecting an affordable logging device and combining it with fleet management software. Additionally, the ELD mandate requires the logging device to be mounted in a fixed position while the vehicle is in operation. ProClip offers several fleet mounting solutions to assist with ELD compliance.
ELD Mandate Solutions – ProClip USA
ProClip's Tough Sleeve will protect, mount and power virtually any tablet. The Samsung Galaxy Tab E 8.0 is perhaps the most popular in-vehicle solution for mass deployment. The Galaxy Tab E 8.0 Tough Sleeve can be mounted to a dashboard using either a pedestal for extra length, or a dashboard mount made specifically for leading truck makes and models. All Tough Sleeves feature a Sliding Power Block for easy docking and transfer of power and data.
Tough Sleeve – ProClip USA
The functionality of the tablet is an important part of ELD compliance. The Tough Sleeve expertly protects devices so IT and fleet managers can consistently monitor their vehicles to enhance safety and efficiency. ProClip has a solution regardless of the mobile device, and a variety of options to assist in a successful ELD deployment.
Get in touch with us to discuss how our mounting solutions can benefit the specific needs of your fleet.